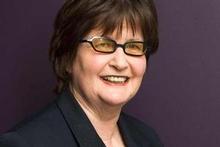 Why is it that the travelling press troupe following John Key about in New York are sending back mountains of celebrity-focused drivel ("colour" as it's known in the journalistic trade) at the expense of substantive reporting on what's really going down?
It is a question that irritates New Zealand's top diplomats, one of whom got so exercised by the incessant pre-trip focus on Key's invitation to appear on the David Letterman Show that he finally got on the phone to "let it be known" that the Foreign Ministry thought it would be a "great week for New Zealand diplomacy - the most significant prime ministerial foray to the United States in 30 years" - listing the reasons why.
Waste of time, dude, our diplomat is probably thinking after looking at the resultant coverage.
Many New Zealanders will not care one whit that Barack Obama ostensibly told Key, "He's got a friend down there. And he says he hears fantastic things about great golf courses, fabulous places for skiing and a great place for kids."
Or that Bronagh Key said she thought Michelle Obama was "lovely".
Or that the former foreign currency trader turned PM posed by the Telecom trading desk before ringing the closing bell at the New York Stock Exchange.
Or whether or not he mangled his English on David Letterman last night.
But they do - and should - care about the big issues under discussion in New York this week. We don't know whether Nato Secretary-General Anders Fogh Rasmussen was able to give Key an assurance that putting more Nato troops on the ground will enable a win in what Obama previously called this "war of necessity".
Even the Pentagon believes there will be no chance of turning the page in this eight-year-old war unless General Stanley McChrystal gets the huge increase in US troops he has asked for.
New Zealanders should care that Key has committed the SAS special forces to Afghanistan at a time when other US friends and allies are on the verge of withdrawing their troops.
Other political leaders now believe the Nato-led war against the Taleban will prove just as intractable as the Soviets' doomed foray into Afghanistan.
The only plausible reason to get our SAS guys on the ground is to join the hunt to kill off Al Qaeda personnel to slow their merciless parade of terrorist exploits rather than relying on the mass bombings that are angering Afghan civilians.
Key and Obama have apparently had serious talks by phone on Afghanistan. But our Prime Minister won't tell us the real substance in the secret letters he has exchanged with the US President.
We shouldn't have to wait until or if an SAS soldier comes home in a body bag before expecting answers to the hard questions.
When Key first became PM his boyish "aw shucks" approach to meeting the Queen, or even departing US President George W. Bush at Apec, was endearing.
But with nearly a year as PM under his belt he should now be notching up some foreign policy achievements.
Instead our Prime Minister is now on the verge of being seen as a celebrity-obsessive himself, a political groupie of the first order who will not let a chance go to embellish his Rolodex by opportunistically hunting down major stars like Bill Clinton or Tony Blair to learn leadership skills from the masters.
For a former "master of the universe" who has made buckets shoving around the currencies of many of the countries whose leaders he is now pallying up to, it is all a bit cringe-making.
Key is capable of doing much more. In Sydney to a business audience at the Australia-New Zealand Leadership forum he gave an excellent, polished speech which drew on the insights from his commercial career.
If he wants to win points elsewhere he should put his "smiley face" away and present himself as a political leader we can be proud of.
Key has apparently achieved US support for the New Zealand-led bid to establish a global alliance to research how to reduce agriculture emissions - a matter of huge significance to this country given about 50 per cent of our greenhouse gases footprint comes from this sector.
There are plenty of other substantive issues under discussion, including whether New Zealand will step up to the plate again with a leadership role against the proliferation of nuclear weaponry.
But we will not remember any of this thanks to the Letterman saga.
The problem is Key's own chief press secretary set the ball rolling on the celebrity score by priming the press gallery on the "Letterman coup" well ahead of the departure date.
It's an example of how trivia-obsessed we have become that when the "coup" leaked the PM's advisers were plaintively crying "it almost didn't come off" as they had fits that Letterman might cancel the date.
Speaks volumes.
By Fran O'Sullivan

Email

Fran