Video: Parliament debates parole and gang issues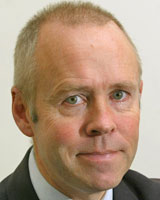 Phil Goff has trotted out the statistics so many times before in Parliament he could probably recite them in his sleep. But yesterday was one occasion when he had to really make them count.
With Labour desperately trying to avoid finding itself consigned to the wrong side of the highly charged argument about solutions to violent crime sparked by the spate of homicides in Manurewa, it was no surprise the current Corrections and former Justice minister was first up for his party in the Wednesday afternoon general debate.
With the exception of George Hawkins, no one else in Labour is as hardline as Goff - and therefore as credible - when it comes to talking tough on law and order.
So, as he has done so often before, Goff once again pulled out the numbers and percentages to show Labour had been far tougher when it came to sentencing, parole and bail provisions than the previous National government.
The proof of the pudding was Labour's creation of 2300 extra prison beds.
Since Goff was shifted out of the Justice portfolio three years ago, however, Labour's official policy has been to find ways of cutting inmate numbers - not boast that they are more than 70 per cent higher than they were when Labour took office in 1999.
But Labour's future as the governing party demands it be horses for courses. Goff had clearly been given free rein.
It is doubtful though that comparisons going back a decade cut much ice when emotions are running so high and the public is demanding something, anything be done to curb violent crime.
Governments are on a hiding to nothing in such circumstances. If they do nothing, they stand accused of doing nothing. If they do something, then they are criticised for not doing it earlier.
Labour has been in such fixes before. But the difference this time is that the election presses ever closer and National is running very hard on the issue, with John Key leading the charge and unfazed by Labour's accusation that National is brazenly exploiting the killing of liquor store owner Navtej Singh for political purposes.
Notably, Key and his colleagues are again highlighting "army-style correction camps" as a solution for youth crime. During question-time, National's leader challenged the Prime Minister to back boot camps, knowing full well she wouldn't.
Helen Clark instead laid down a challenge to Key, revealing the Government had sent a letter to the Opposition seeking its support for a new gang-busting measure increasing the maximum penalty for participation in an organised criminal group from five to 10 years.
"If the National Party is going to be more than just talk, I look to its response ... confirming its support for that bill."
She did not have to wait long for an answer. Key confirmed National would support the measure because it was in line with National policy.
He also noted a Cabinet paper attached to the letter showed that Labour had discussed the law change as long ago as July last year.
If the letter was an attempt to ambush or outflank National, it backfired. It showed Labour desperately searching the bottom drawer for whatever it could find to prove it is still capable of coming up with fresh ideas to cut violent crime.
By John Armstrong

Email

John