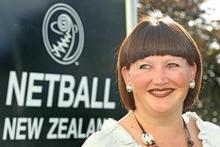 Netball still has a long way to go before it can emulate rugby sevens and secure a prized berth at the Olympics, Netball New Zealand chief executive Raelene Castle says.
The recently completed FastNet world series, held last week in Manchester and won by New Zealand, showcased an abbreviated, intensified format of the game and was hailed as a success.
But although it is hoped the new-look version will be a catalyst for netball's push to the Olympics, Castle said the sport still had a lot of work to do before it could campaign for inclusion with conviction.
"Do I think netball would be great at the Olympics? Yes, I do. But it's a huge project and you have to invest a huge amount of money to get your sport in, as we've seen with golf and sevens," Castle said.
Earlier this month, the International Olympic Committee (IOC) voted to include rugby sevens and golf at the 2016 Olympics in Rio de Janeiro. Golf last featured in an Olympics in 1904 while rugby was taken off the schedule after the 1924 Games in Paris.
Castle said the IOC had indicated that a shortened form of netball could be the best way to bring the sport forward.
"But they've also indicated that we'd need more countries than Commonwealth countries, to make sure we're genuinely a world sport," she said.
"Netball New Zealand's view is that we want to get our own house in order first - if we get our world championships and the Commonwealth Games to be a hugely successful events, then Olympics will come and knock on our door."
Netball was introduced to the Commonwealth Games in 1998 at Kuala Lumpur, with Australia winning the gold and backing that up in 2002 in Manchester with another win over New Zealand. The Silver Ferns won the 2006 gold medal in Melbourne.
Castle said a significant aspect of the drive for netball's Olympic inclusion was widening the range of countries playing the sport.
"We want to have eight genuinely competitive countries, in the way that rugby probably has. And we want the other five or six countries to be as commercially successful as New Zealand and Australia, and where England is heading."
Key to that was ensuring other countries achieve the television cover and profile of athletes that New Zealand and Australia have.
"Then the TV rights become better value, the athletes get better profiles, the funding becomes better, the sponsorship dollar gets better ... it just drives that whole commercial framework."
Netball New Zealand had other priorities that were more important than chasing the Olympic dream right now.
Castle said squash had "anecdotally" spent US$10 million in its failed bid for Olympic inclusion
"If we spent US$10 million developing our sport in African countries, we'd very quickly have eight countries that would be competitive on the world stage.
"The African athletes are incredible - extraordinary, naturally talented athletes that just need some systems, structures and processes and coaching around them to very quickly become very competitive."
Another FastNet tournament is scheduled for next year in England, then the concept is likely to go up for tender, with a good chance New Zealand or Australia will bid to bring it down under.
"Then ultimately, after three years, if it continues to be as successful as we expect, we'd look to bring it into a series like the world sevens," Castle said.
And from that springboard, a bid for inclusion in the 2020 or 2024 Olympics would be a more viable option.
- NZPA
By Cathy Walshe