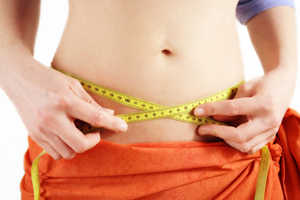 Using weight-loss groups such as Weight Watchers helps people lose up to eight times more fat than dieters who go it alone, a new study has found.
The research, published in the American Journal of Medicine today, found participants using Weight Watchers' programmes lost an average of 4.6kg over six months compared to 0.6kg for those trying to shift the flab on their own.
The study - carried out by Baylor College of Medicine researchers in the US and funded by Weight Watchers (WW) - showed overweight and obese adults given the Weight Watchers' tools to follow were eight times more likely to achieve at least 5 per cent weight loss than those who followed their own methods.
The researchers said the 5 per cent figure was important because it is associated with improved blood sugar levels and heart health.
Those using all three Weight Watchers' tools regularly - meetings, mobile apps and the website - lost the most weight; 8.6kg after six months compared to those using two of the tools (4.3kg) and those using one tool (4.2kg).
Going to meetings was the strongest predictor of weight loss compared to the other tools, researchers said, showing that having the support of a group was the best way to shed the pounds.
"These findings suggest that the WW program is effective in promoting significant weight loss in community-based settings and is a viable referral choice for clinicians' patients diagnosed with obesity,'' the report concluded.
Of 292 adults with a Body Mass Index between 27 and 40 who took part in the study, 147 were assigned to the Weight Watchers' group and 145 to the self-help group.
Participants in the Weight Watchers' group were given free access to the programmes, meetings and tools.
- APNZ