Mona Dotcom arrives at the Auckland High Court to testify at the John Banks trial about donations to John Banks' failed 2010 Auckland mayoralty bid. She made no comment to questions about her split from Kim Dotcom and the ownership of her and his companies.
Latest NZH Video
Source: C-SPAN / AP John McCain was among the Republicans to vote against the 'skinny' repeal of the Affordable Care Act.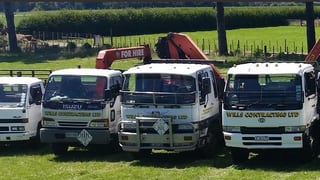 28 Jul, 2017 6:28pm
2 minutes to read
The ad suggested one man's wife would need professional services to lift her breasts.