Police will be a highly visible presence in urban and rural areas throughout the country over Easter. They would focus on enforcing the lowered 4km/h speed tolerance, which applies during all holiday periods, as well as targeting drunk and dangerous driving.
Latest NZH Video
Jacinda Ardern speaks at the 'Let's Talk to Labour' youth event.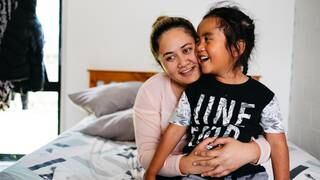 19 Aug, 2017 3:54pm
2 minutes to read
Exclusive: Compelling documentary challenges stereotypes around young mothers.
Protesters marching on Dunedin Hospital have forced Prime Minister Bill English and his entourage out a side door this afternoon. Source: ODT