Fiji residents are bracing themselves as Cyclone Evan makes its presence felt. Thousands of people have taken shelter in the region as Tropical Cyclone Evan batters the area with winds of up to 185km/h. Up to 400 New Zealanders also hunkered down in evacuation centres, with Cyclone Evan increasing from category 3 to 4 as it made its way towards Fiji.
Latest NZH Video
Source: C-SPAN / AP John McCain was among the Republicans to vote against the 'skinny' repeal of the Affordable Care Act.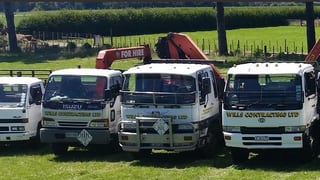 28 Jul, 2017 6:28pm
2 minutes to read
The ad suggested one man's wife would need professional services to lift her breasts.
NZ Herald Focus video
New Zealand video
World video
Entertainment video
Lifestyle video
Business video
Travel video