A truck that plunged into a central North Island stream this morning was not carrying any radioactive substances, according to the Fire Service, but its driver is still missing. Radiation fears were sparked after the fully-laden B-train truck, marked with a radioactive materials sign, was found in the Waihohonu Stream on State Highway 1 between Waiouru and Turangi. Emergency services were called to the scene outside the Tongariro National Park boundary at 4.22am.
Latest NZH Video
Marc Peard chats with Sam Hewat about the opening weekend of Super Rugby, and we catch up with Archer Liz Randle.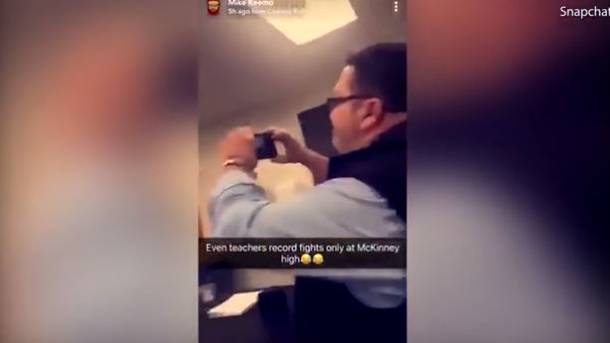 25 Feb, 2018 12:53pm
2 minutes to read
The school district put the teacher on leave after the Snapchat video surfaced.
25 Feb, 2018 12:53pm
0:00
CCTV footage captured three Ohio inmates smashing a window in an attempt to escape the Lorain/Medina correctional facility. - Lorain/Medina Community Based Correctional Facility
New Zealand video
25 Feb, 2018 12:53pm
0:00
25 Feb, 2018 12:53pm
1:57
25 Feb, 2018 12:53pm
0:00
25 Feb, 2018 12:53pm
0:00
25 Feb, 2018 12:53pm
4:18
25 Feb, 2018 12:53pm
0:00
25 Feb, 2018 12:53pm
2:12
Entertainment video
25 Feb, 2018 12:53pm
0:00
25 Feb, 2018 12:53pm
0:00
25 Feb, 2018 12:53pm
0:00
25 Feb, 2018 12:53pm
0:00
25 Feb, 2018 12:53pm
2:23
25 Feb, 2018 12:53pm
2:22
25 Feb, 2018 12:53pm
2:36
25 Feb, 2018 12:53pm
0:00
Lifestyle video
25 Feb, 2018 12:53pm
0:00
25 Feb, 2018 12:53pm
0:00
25 Feb, 2018 12:53pm
0:00
25 Feb, 2018 12:53pm
0:00
25 Feb, 2018 12:53pm
0:00
25 Feb, 2018 12:53pm
0:00
25 Feb, 2018 12:53pm
0:00
Business video
25 Feb, 2018 12:53pm
0:00
25 Feb, 2018 12:53pm
0:00
25 Feb, 2018 12:53pm
0:00
25 Feb, 2018 12:53pm
1:30
Travel video
25 Feb, 2018 12:53pm
0:00
25 Feb, 2018 12:53pm
0:00
25 Feb, 2018 12:53pm
0:00
25 Feb, 2018 12:53pm
0:00
25 Feb, 2018 12:53pm
0:45
25 Feb, 2018 12:53pm
0:00
25 Feb, 2018 12:53pm
0:00