Tweeted by @piersmorgan as 'Astounding, and deeply moving, Haka tribute to fallen comrades in Afghanistan' this haka was filmed at Burnham Military Camp by the NZ Defence Force during a farewell to fallen comrades Corporal Luke Tamatea, 31, Lance Corporal Jacinda Baker, 26, and Private Richard Harris, 21.
Latest NZH Video
Source: C-SPAN / AP John McCain was among the Republicans to vote against the 'skinny' repeal of the Affordable Care Act.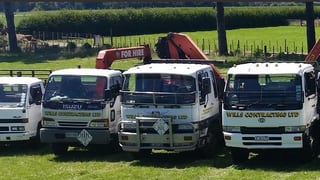 28 Jul, 2017 6:28pm
2 minutes to read
The ad suggested one man's wife would need professional services to lift her breasts.
NZ Herald Focus video
New Zealand video
World video
Entertainment video
Lifestyle video
Business video
Travel video