Levi 'Nek Minnit' Hawken, Tamati Coffey, Roseanne Liang, Witi Ashby and Hayley Holt come together to talk about Pink Shirt Day and bullying. This year, Pink Shirt Day is May 18, 2012, and we're talking about the power we all have to prevent bullying. Everyone has the power to ask for help, the power to change behaviour and the power to intervene. What you do makes a difference, so take action: wear a pink shirt on May 18th and start a conversation. Check out www.pinkshirtday.org.nz for more info.
Latest NZH Video
Source: C-SPAN / AP John McCain was among the Republicans to vote against the 'skinny' repeal of the Affordable Care Act.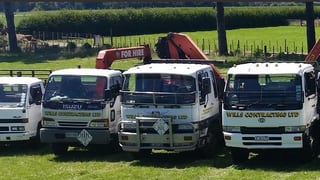 28 Jul, 2017 6:28pm
2 minutes to read
The ad suggested one man's wife would need professional services to lift her breasts.