Sheridan Waitai was raised by one of the country's great campaigners, Saana Murray, to remember a people who had been lost. Saana Murray, like Dame Whina Cooper, was one of the great kuia who led the tino rangitiratanga movement. Waitai talks about how her iwi, Ngati Kuri, was driven from their homeland at Kapowairua, now called Spirit's Bay. She tells of Saana Murray's last great protest when her grandchildren carried her body back to Kapowairua, in defiance of the Department of Conservation, to bury her on their land.
Latest NZH Video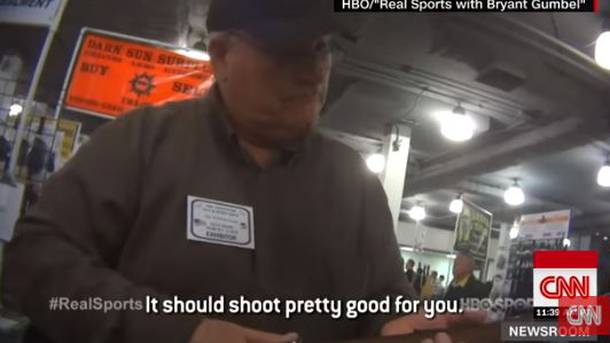 24 Feb, 2018 10:01am
3 minutes to read
U.S social experiment shows how easy it is to buy a gun compared to lotto, beer and porn.
24 Feb, 2018 10:01am
2:14
Peter Thomas Managing Director of Fuji Xerox talks about the SFO investigation of his company. / Dough Sherring
24 Feb, 2018 10:01am
4:18
#MYIDENTITY: Prominent NZers involved in a new social media campaign called #MyIdentity. They are uploading one-minute interviews about themselves to prove that we all have multiple identities, in a backlash to separatist propaganda which drove Brexit and even Trump's election.
New Zealand video
24 Feb, 2018 10:01am
0:00
24 Feb, 2018 10:01am
4:18
24 Feb, 2018 10:01am
0:00
24 Feb, 2018 10:01am
2:12
24 Feb, 2018 10:01am
0:00
24 Feb, 2018 10:01am
0:00
24 Feb, 2018 10:01am
0:00
Entertainment video
24 Feb, 2018 10:01am
0:00
24 Feb, 2018 10:01am
0:00
24 Feb, 2018 10:01am
0:00
24 Feb, 2018 10:01am
0:00
24 Feb, 2018 10:01am
2:23
24 Feb, 2018 10:01am
2:22
24 Feb, 2018 10:01am
2:36
24 Feb, 2018 10:01am
0:00
Lifestyle video
24 Feb, 2018 10:01am
0:00
24 Feb, 2018 10:01am
0:00
24 Feb, 2018 10:01am
0:00
24 Feb, 2018 10:01am
0:00
24 Feb, 2018 10:01am
0:00
24 Feb, 2018 10:01am
0:00
24 Feb, 2018 10:01am
0:00
24 Feb, 2018 10:01am
1:18
Business video
24 Feb, 2018 10:01am
0:00
24 Feb, 2018 10:01am
0:00
24 Feb, 2018 10:01am
0:00
24 Feb, 2018 10:01am
1:30
Travel video
24 Feb, 2018 10:01am
0:00
24 Feb, 2018 10:01am
0:00
24 Feb, 2018 10:01am
0:00
24 Feb, 2018 10:01am
0:00
24 Feb, 2018 10:01am
0:45
24 Feb, 2018 10:01am
0:00
24 Feb, 2018 10:01am
0:00