Two people are in hospital after they fled from police and crashed in Huia Rd, Otahuhu late last night. Police tried to stop the car just before 11.30pm in Otahuhu for high speeds when it took off. It crashed shortly after, injuring both occupants.
Latest NZH Video
Jacinda Ardern speaks at the 'Let's Talk to Labour' youth event.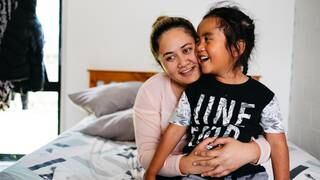 19 Aug, 2017 3:54pm
2 minutes to read
Exclusive: Compelling documentary challenges stereotypes around young mothers.
Protesters marching on Dunedin Hospital have forced Prime Minister Bill English and his entourage out a side door this afternoon. Source: ODT