A growing influx of Chinese visitors to New Zealand has sparked the start of tours in Mandarin at the Auckland Art Gallery.
Auckland Art Gallery's visitor experience manager, Richard Wormley said it had observed a steady growth in Chinese visitors and believed it was a good opening.
"Ideas and concepts are always more deeply understood in your own native language. Mandarin speakers already represent a significant proportion of our audience," he said. The move was seen as: "an opportunity to reach out to this audience and provide a service that would attract them to the gallery and deliver a superior experience".
Tourism New Zealand statistics show China is New Zealand's second largest tourism market with 404,384 tourists visiting in the past year, up seven per cent from the previous year.
Chinese are becoming confident in organising their own itineraries causing a shift towards 'Free Independent Travellers' (FIT) in New Zealand, increasing the need for location tours in their own language, the statistics further revealed.
Deborah Gray, general manager of corporate affairs at Tourism New Zealand said a strong growth forecast was predicted to continue for Chinese tourists visiting New Zealand.
"We are encouraging tourism businesses to up-skill and become 'China-ready' to make the most of the opportunities. We have a China Toolkit website which offers advice and market intelligence to give businesses the tools they need."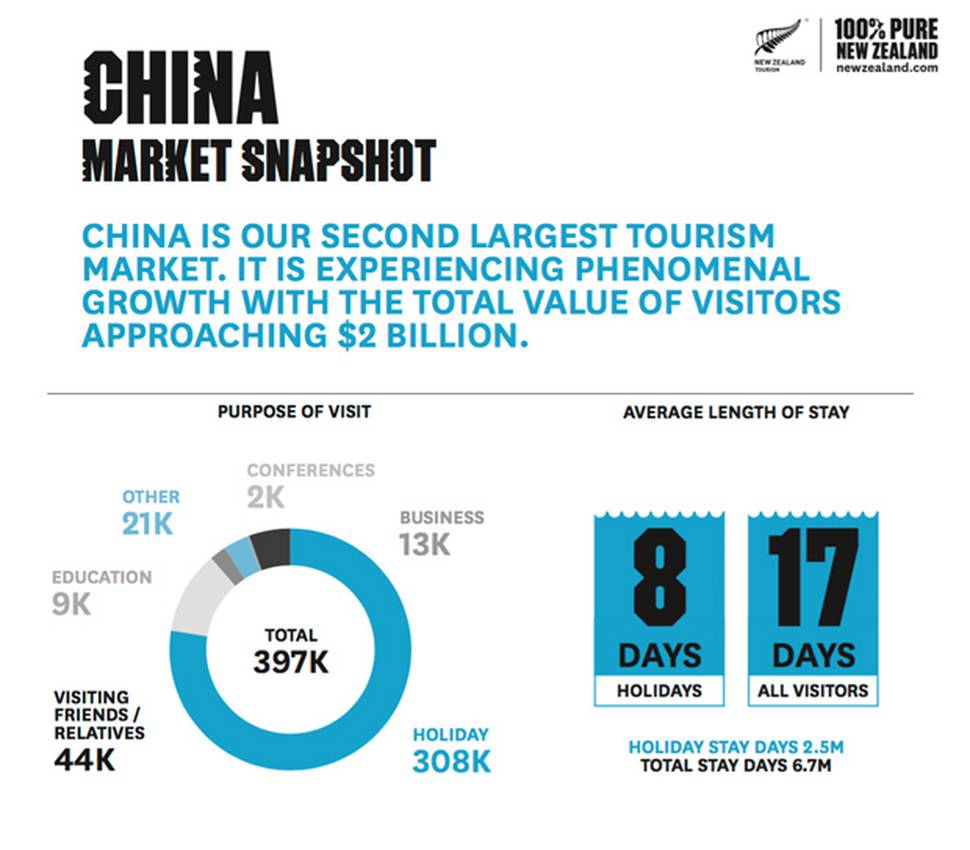 Mr Wormley said the idea of offering Mandarin tours had been a topic of discussion at the gallery for some time.
"We have done Mandarin tours irregularly in response to specific requests from customer groups in the past."
The gallery has recruited six new Mandarin-speaking gallery assistants joining other Mandarin-speaking colleagues working at the gallery to conduct the tours.
The 45-minute tours, take place from Thursday through to Sunday at 12.30pm. The cost is $10 a person.
Mr Wormley said the tours begin in the gallery's foyer with an introduction to the gallery detailing particular Māori features of the building and then focuses on the gallery's collection of New Zealand Art.
- Te Waha Nui