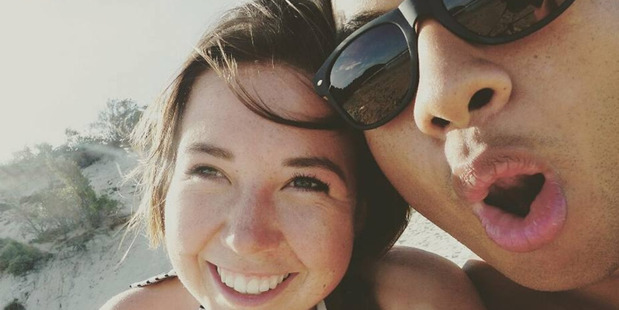 An Auckland man who was lost at sea in Bali, is being mourned as a well-liked and popular young man.
Temson Junior Simeki was swept away in Bali on Monday morning, while trying to save his German girlfriend, Leonie Hafke, 20.
She was hit by a rogue wave, while the pair were trying to take a selfie on the edge of a cliff.
She was later saved by an Australian snorkeller.
The Aucklander worked at The Riverhead tavern for several years from age 17, before leaving to travel.
Riverhead tavern owner Stephen Pepperell said he'd watched Simeki grow from a boy into a confident young man.
He was the kind of person that others would fight to work with.
"Very popular around here, very popular in the village.
"Very sad news for the team here at the tavern. They're very upset, staff here, this morning.
"And obviously Leonie and TJ's family are obviously going through some very tough times."
Simeki and Hafke were among three people taking photos at the Angel Billabong tourist spot when the wave hit yesterday, according to local police.
Simeki's girlfriend was knocked into the sea and the Aucklander jumped in to save her.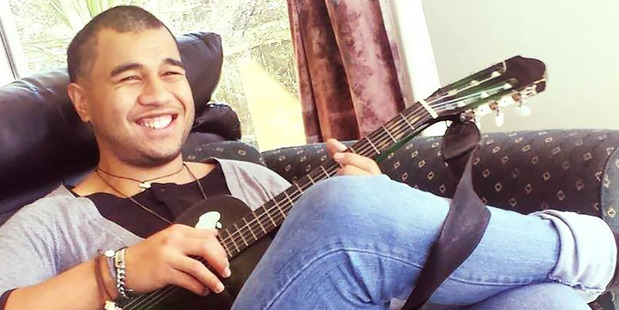 However, he disappeared and the woman was rescued by an Australian snorkeller.
A spokeswoman for the Ministry of Foreign Affairs and Trade said it was looking into the man's disappearance.
"The Ministry is providing consular assistance to the family of the New Zealander, and as part of this the New Zealand Embassy in Jakarta is following up with local police.
"For privacy reasons the Ministry will not be providing further details."
Hafke is understood to be in the care of a French couple after being taken to hospital, NewsHub reported.
'Dangerous but beautiful'
Angel Billabong is on the Balinese island of Nusa Penida, which Lonely Planet described as only just beginning to become a tourist destination.
About 60,000 people live there and there aren't many formal sights or activities according to the travel guide book's website.
Despite the natural beauty of Angel Billabong, reviews on online travel website TripAdvisor warn of strong current, sharp rocks and freak waves.
"Dangerous but beautiful", was how more than one tourist described the spot online.
In an eerie review left only a week ago, one tourist warned others to be careful at the picturesque location, saying a friend had been "swept across the sharp rocks by an unusually high wave that entered the billabong area [sic]".
"[T]he current is really strong," wrote another.
"Going inside the angel billabong, and especially next to the edge is pretty dangerous. You can be washed away in a seconde [sic]."
One person said no warning signs told tourists about the chance of big waves and another said people would be best to visit the area with a local guide rather than go alone.
Family members have set up a Givealittle page to "put towards transportation costs, travel arrangements and getting our family to Bali".
"Should the worst-case scenario arise, all donations would also be used towards expatriation costs to get TJ home," the page reads.
- Additional reporting by AP