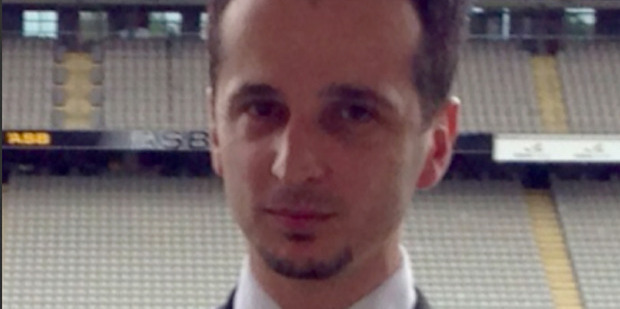 The former owner of an upmarket cafe went "ballistic" in a road rage attack and assaulted a man with a tyre iron, a court has heard.
But Edison Zajmi says he was protecting himself and 2-year-old son from an "enraged" large man who ran at his car in peak traffic.
The 39-year-old has admitted a charge of assault with a blunt instrument and a disputed facts was heard at Auckland District Court this morning.
The facts need to be agreed before Zajmi can be sentenced.
The former owner of the popular Grey Lynn cafe ohSo - which has since changed hands - was driving in Remuera on July 17, 2015, when he believed another driver cut him off. The situation escalated and came to blows.
The man in the other car, Darren Ellson, told the court his girlfriend at the time, Genevieve Brown, had been treated at the hospital for heart palpitations and was walking home.
He pulled over in his BMW 1 series to the side of the T3 lane on Remuera Rd to pick her up then moved back into the normal lane.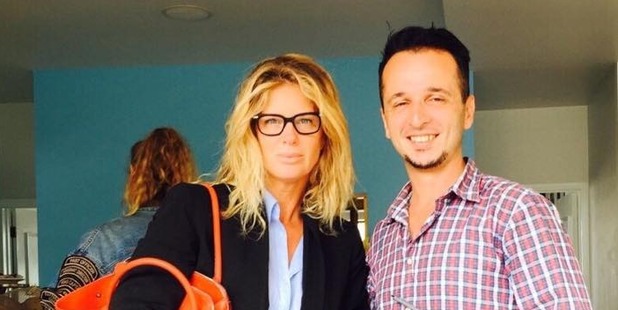 Ellson said the car behind him started tooting and came up close behind him while they were stopped at a red light.
In his rear view mirror it appeared the man was yelling very loudly by the man's facial expressions, he said.
Ellson continued on when the light turned green, but Zajmi drove up beside them in the T3 lane to their left.
"He then was very angry and irate and he was looking into our vehicle and again screaming and yelling and just going quite ballistic really."
Ellson said he became concerned the situation would become dangerous so accelerated in front of Zajmi and stopped in front of him in the T3 lane.
He got out of his car, as did his girlfriend who started walking away, and went to Zajmi's car about 10m away. He could hear him yelling.
Ellson said he could see something in his hand so turned to go back to the curb.
"All of a sudden then there was a barrage of swings with the tyre iron to my head. I know at one point I turned away and that's when the attack was launched - when I wasn't directly in eye contact with him."
He could recall at least four blows - one to his head, chin and a few to his back, he said.
Ellson took off his jacket and raised his fists before Zajmi punched him "square in the face".
Genevieve Brown told the court that when they pulled out of the T3 lane, they almost hit a van as well as cutting off Zajmi.
When Zajmi pulled up next to them, Ellson rolled down her window and the two men yelled at each other while she told her boyfriend to "grow up" and "stop this".
After they pulled over, she walked off because she could see Ellson was "preparing himself for a fight".
As she left, she turned back and saw her 1.87m, 100kg boyfriend running at the other car.
Zajmi said the man came over and started yelling that he was a coward and that they should "finish this now".
"I asked him to please just leave this, I've got a hysterical 2-year-old son in the car. He was screaming."
He grabbed a tyre iron because of how much bigger Ellson was and got out to try talk to him, but he was swung at.
"I do admit hitting him with a tyre iron, but can't remember if it connected or if he dodged it and he fell."
Zajmi said Ellson stumbled into the curb, which is how he hurt his chin.
He then tried to leave so he could take his son home but Ellson told two cyclists he'd just been attacked so they tried to grab his keys.
"I was racially abused, I was called a foreigner, I was called all sorts. People were agreeing, people were laughing," Zajmi said.
Ellson earlier denied swinging at Zajmi and, under cross-examination by defence lawyer Jeremy Bioletti, said he never hit him.
Judge Grant Powell will deliver his decision on the facts this afternoon.