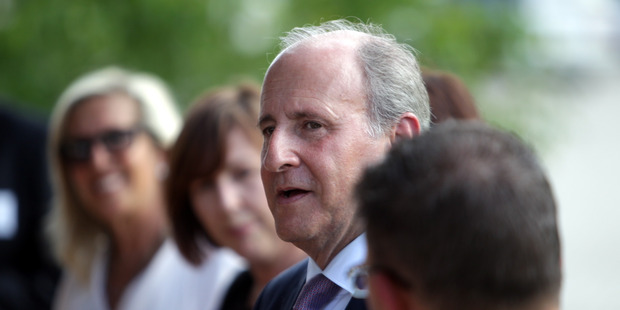 Walking the Routeburn track, choppering in to White Island and sailing to Kawau Island - the US Ambassador to New Zealand is enjoying a last holiday before leaving his post later this month.
Mark Gilbert has been ordered, along with some other US Ambassadors, to leave his post by Donald Trump's inauguration day on January 20.
He is currently holidaying in New Zealand with his wife Nancy and two daughters - and social media updates reveal a busy itinerary.
Views from on top of the world - #RouteburnTrack Day 2. @wildsidenz pic.twitter.com/IXxcahti2Q

— Mark Gilbert (@ambmarkgilbert) December 31, 2016
That has included East Cape, White Island, Mt Maunganui, Kawau Island, Golden Bay, Fox Glacier, Wanaka and the Routeburn great walk.Trump's transition team has reportedly issued a blanket edict requiring politically appointed ambassadors to leave their postings by inauguration day.
Such ambassadors almost always leave at the end of a President's term. Career diplomats sometimes remain in their posts.
In previous transitions extensions have been granted to a small number of ambassadors to remain in place after inauguration day, particularly those with children enrolled at local schools.
Everyone who visits White Island is given a hard hat and gas mask! pic.twitter.com/EKkoRC9cdD

— Mark Gilbert (@ambmarkgilbert) January 5, 2017
According to The New York Times, Trump's team has indicated that they will enforce a strict January 20 deadline.
President Barack Obama nominated Gilbert as United States Ambassador to New Zealand and Samoa on January 6, 2014.
Gilbert had campaigned for Obama and raised millions of dollars for the Democratic Party. Prior to a banking career, Gilbert played professional baseball for eight seasons, reaching the major leagues with the Chicago White Sox in 1985.