An Auckland woman has come up with a unique way for Kiwis to immortalise their pets - custom-made shaped pillows with a printed image of their favourite critter.
Andie Page, who makes the pillows as a hobby, has had a huge amount of interest since listing the pillows on Trade Me last week.
One auction is for larger-than-life pillows which began at a $1 reserve, while the other has pillows which are closer to life-size for a buy now price of $59.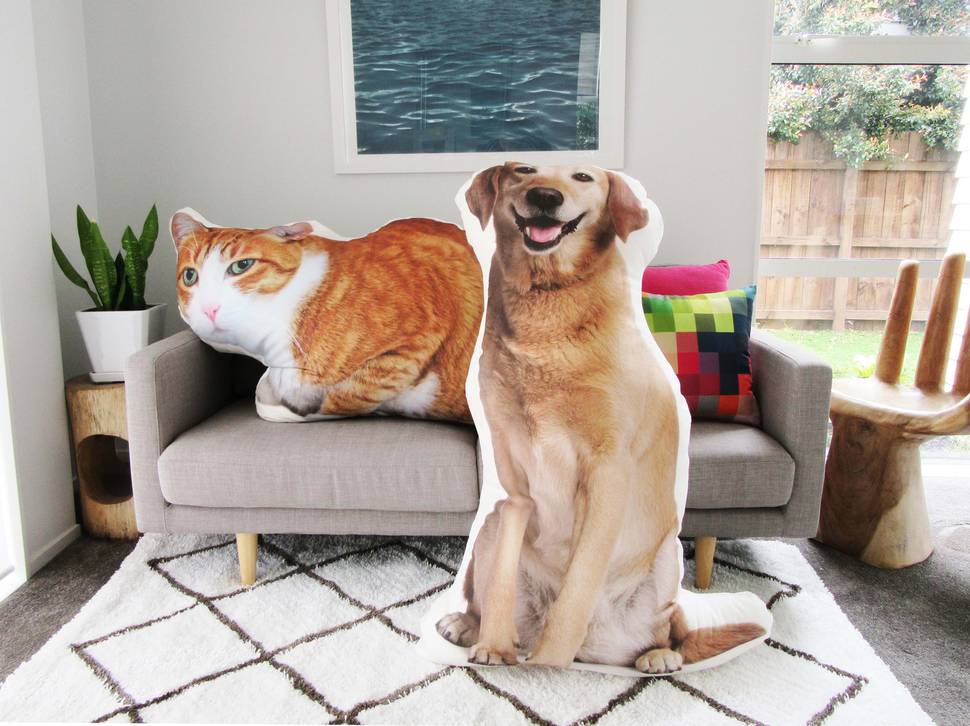 Page believed the pillows would appeal to pet-loving Kiwis.
"I think in general New Zealanders are just so pet mad. I thought it would be great, as a fun thing, to have their pet immortalised on a huge pillow that they can cuddle."
The pillows are stuffed with polyester or beanbag fill. Page believed they could be a nice way to remember a pet who had died or couldn't be taken when its owners moved to a new property.
"It can also be nice as a gift; something decorative for the lounge or bedroom."
Page has mostly made cats and dogs so far, but is open to making pillows of other animals.
"If you can send me a photo, it can be printed. It's really only limited by people's imaginations."
Page hopes to sell the pillows at markets around Auckland as well as online.