A mum and her young children were tossed through the air and left lying across a quiet country road seconds after they were struck by an SUV.
An 11-month-old baby boy is fighting for his life in Starship Hospital and his 2-year-old sister is in a stable condition in Waikato Hospital after yesterday's horror smash on a Bay of Plenty Rd. Their 33-year-old mother was today in a stable condition in Tauranga Hospital.
The woman was pushing her children in a stroller on the side of Otamarakau Valley Rd in Pukehina when they were hit by an SUV towing a trailer, which veered off the road.
Rescuers describe finding a wrecked pushchair on the side of the road and a mother so badly injured she could not reach her children.
Pukehina Volunteer Fire Brigade chief officer Errol Watts said the crash victims had ended scattered many metres away from each other from the impact of the SUV ploughing into them.
"They had been thrown through the air," said Watts.
"When we arrived there was a pushchair that was pretty mangled on the side of the road.
"The woman was probably 10m away from it lying on the road.
"She was extensively injured so she couldn't move.

"Members of the public were holding the two children at that stage and a little bit further away from the woman. "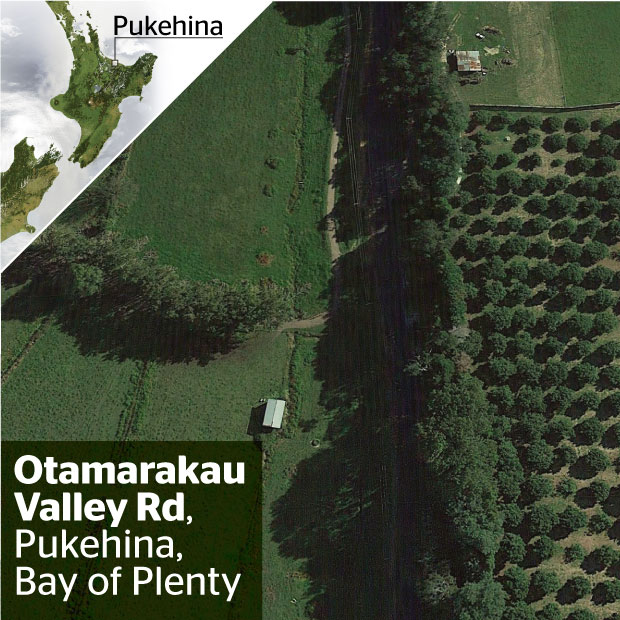 He said it appeared the family had been struck from behind.


DO YOU KNOW MORE? SEND US AN EMAIL
The critically injured children were flown by rescue helicopters to hospital. The boy was initially taken to Tauranga Hospital but later transferred to Auckland's Starship Hospital where his father is at his bedside. The little girl was taken to Waikato Hospital and their mum to Tauranga Hospital.

Although investigations are still continuing, police believe fatigue may have been a factor in the crash.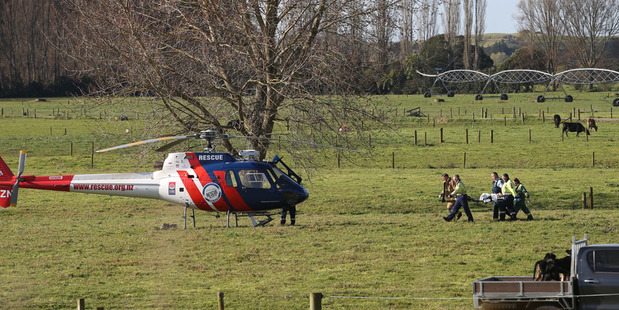 Watts said the mother and children were locals, as was the driver of the SUV.
He said the crash happened outside a dairy shed and as it was close to milking time, there were workers nearby. It is understood there was no footpath.
Watts said most of the volunteers had young children or grandchildren and an accident like this was hard on them.
"It's almost your worst nightmare."
Police praised the actions of people who helped at the scene. Some had been referred on to Victim Support.
The driver of the SUV was not injured and is helping police with inquiries.
Police said it was too early to know if charges would be laid.
"An investigation takes as long as an investigation takes," said a spokeswoman
For more articles from this region, go to Bay of Plenty Times