Two daring offenders have raised the ire of one of New Zealand's most loved rugby league players, by stealing from his Four Square.
Steve Price took to social media today to vent his anger at the "low life" crims for targeting the store in Waipu, north of Auckland.
The former Warriors caption posted a security camera photograph of the one of the offenders to his Instagram account saying: "I wish I had turned up 2 minutes quicker. Covering face cowards."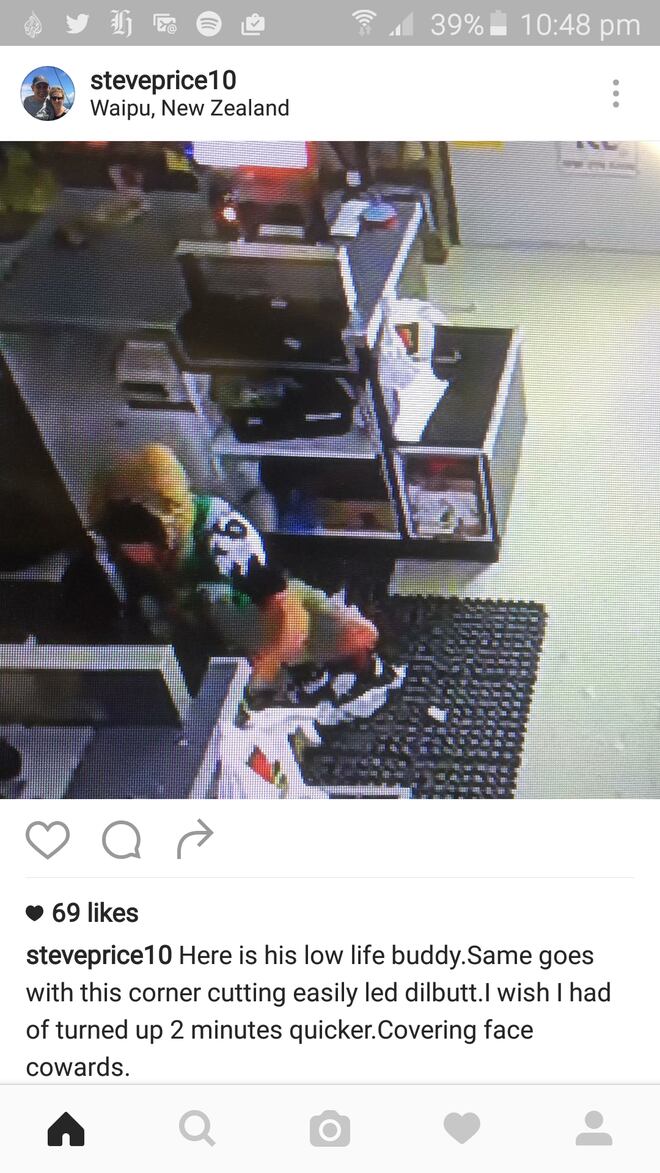 And his daughter, netballer Jamie-Lee Price, added her dislike of the burglary when she tweeted "low life p****s".
Waipu Four Square office manager Jen, who did not want to give her surname, said her boss was overseas and not immediately available for comment.
However, she said she had spoken to Mr Price about the incident, which happened at 3.40am on Thursday.
"He's a bit upset as you can imagine. He wasn't pleased."
She said the store had never been hit before and security measures were already in place.
A police spokeswoman said the two offenders took off with cigarettes and tobacco.
"Enquiries into the incident are on-going and police are in the process of retrieving CCTV footage."
Anyone with information that may assist the investigation is asked to contact Northland Police on 09 430 4500.