The family of slain sex worker Renee Duckmanton who tried to attack her alleged killer when he appeared in court today say they are "broken" by the tragedy.
Miss Duckmanton's family screamed abuse at the 31-year-old from the Christchurch suburb of Ilam when he appeared in court this morning.
The man, who was granted interim name suppression, was arrested last night and charged with Miss Duckmanton's murder.
The 22-year-old woman was last seen about 9pm on May 14 near the Peterborough and Manchester streets intersection in Christchurch's red light district.
About 24 hours later, her body was found burned and dumped on the roadside verge of Main Rakaia Rd, 500m from State Highway 1, some 60km away.
The arrest came last night after Detective Inspector Darryl Sweeney said investigators had gathered enough evidence to lay the murder charge.
"While this arrest will not offer any solace for the loss of Renee, it's an important step for her family as they continue to grieve," he said.
"The CIB and forensic specialists have also seized a number of motor vehicles across Christchurch and have begun detailed examinations of those, as well as four residential addresses. This work will continue for a number of days."
Mr Sweeney said police had reason to believe Miss Duckmanton's death was related to the sex industry in central Christchurch.
When the man charged with her murder appeared from custody at Christchurch District Court this morning, members of Miss Duckmanton's family lunged at him and had to be restrained by court security including her devastated father, Brent McGrath who yelled: "You f***ing maggot. Now I know your face, you piece of s***."
The court was then cleared.
The accused did not ask for bail and was remanded in custody without plea to the High Court in Christchurch on June 10.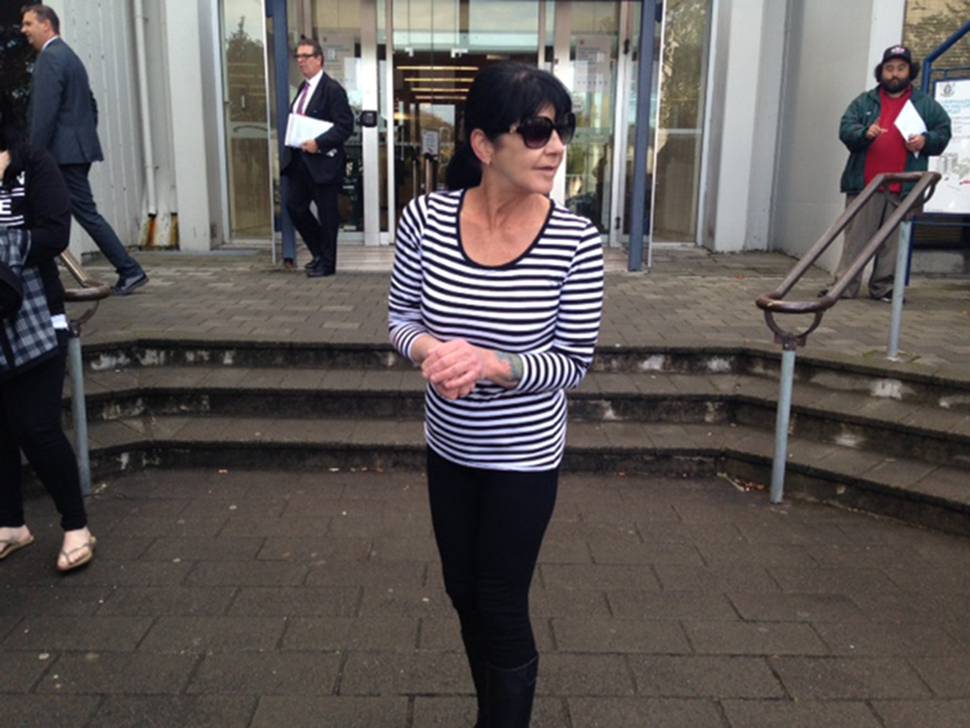 Outside court, Miss Duckmanton's aunt Sue McGrath said it was hard for the family to comprehend that someone didn't just kill her niece, but "set fire to her".
She said the death has "broken my family".
"Everyone's just broken," she said.
She spoke of the relief the arrest brought last night after 12 days of "hell" for her family.
Miss Duckmanton's 9-year-old niece, Madison added: "It's just been really sad for me and my family. Hopefully we can get through and get this out of our heads."
Ms McGrath hoped there would now be more security cameras installed in the red light district.
She also hoped that sex workers protected themselves more.
"My heart does go out to the ladies of the night," she said.
"I just want them all to take care of themselves. All the young ladies clubbing at night, they just need to take more care."
Police thanked Miss Duckmanton's family for their "assistance and patience" during the police investigation.
Mr Sweeney also thanked the community for the support and information provided during the probe.
Police are now appealing for sightings of a silver Audi car in the Manchester St area from 8pm on May 14.
The vehicle may have travelled to Templeton via Riccarton Rd during the evening, police say.
Police are also seeking sightings of a silver Audi in the Rakaia area of Christchurch the following day, between 6pm and 8pm.
Investigators are also seeking sightings of a light-coloured vehicle seen on Main Rd in Rakaia at about 7.40pm on Sunday, May 15. It may also have been in Leeston township about 10 minutes later.