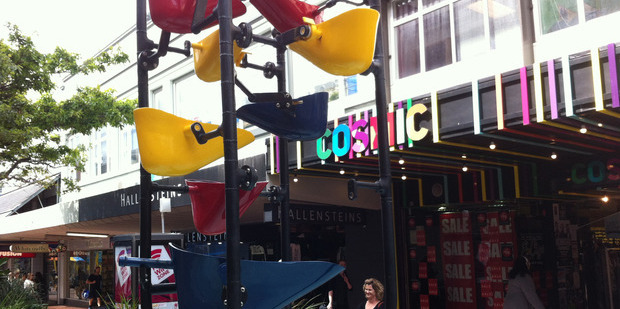 The yellow bucket from Wellington's famous fountain has been returned - and it looks like an artist's been at work on it.
Newstalk ZB's Nick Walker says the bucket was waiting at the side of the Cuba St fountain this morning when Cosmic Corner barista Twyla Gillian turned up for work.
It's back!!!!#yellowbucket #bucketfountain #whywellington pic.twitter.com/ynWj88Ljxw

— Marie Jeffries (@MarieJeffriesNZ) February 25, 2016
Where it used to be black inside, it now has colourful decorations.
The bucket is now being guarded by Twyla, who's trying to work out how much coffee it would hold.