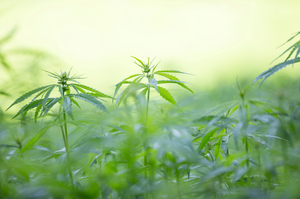 A teacher convicted in June last year for growing cannabis and selling it to a teenager has been censured by the Teachers' Disciplinary Tribunal.
Jeanette Saxby was a provisionally registered teacher whose registration and practising certificate expired in July 2011.
The tribunal decided on December 7 to censure Saxby, something the tribunal said was "no real decision" given Saxby's convictions on drug-related charges in the Waitakere District Court on June 24 last year.
"The tribunal has had no difficulty in reaching an adverse conclusion in this case," the decision document reads.
"Any teacher convicted of drugs-related charges of this sort is guilty of misconduct at one level or another, justifying the tribunal reaching such a conclusion.
"Given the respondent is not registered, the only option available to the tribunal is to censure her, and that is what we will do."
Saxby was sentenced to 120 hours community service and seven months home detention for selling cannabis to an 18-year-old, permitting her home to be used to grow cannabis, possessing the drug and owning a pipe used to smoke it.
The Complaints Assessment Committee made its case against Saxby with an affidavit from a case co-ordinator, who produced relevant documents proving Saxby's conviction and entry in the criminal record.
Saxby did not attend the hearing or appoint counsel to represent her.