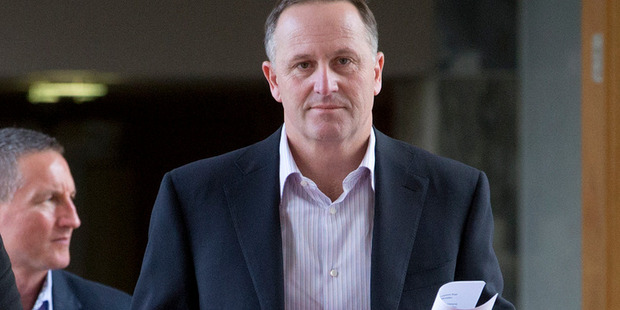 Prime Minister John Key says he is "shocked and disturbed" at the deaths of two people at the hands of a gunman in Ashburton.
Mr Key said at his post-Cabinet press conference this afternoon that he had been briefed by Canterbury District Commander Gary Knowles on the attack in a Work and Income office, which took place this morning.
He said he did not have all the details about the incident, which also left a third person with serious injuries, "but like all New Zealanders I am shocked and deeply disturbed by what happened today".
Mr Key offered his "sincere condolences" to the family and friends of the dead and the injured.
READ MORE
- ASHBURTON SHOOTINGS: Latest updates
- MANHUNT: Police apprehend suspected gunman
- ABUSE: Roll-call of attacks at Work and Incomes
"There will be many questions to be asked and answered in the coming days about how this happened.
"Every day New Zealanders get up in the morning to go to work or to visit Government departments, and their families expect them to return home.
"In this case, that has not happened. My thoughts are with the loved ones [of] those who have lost their lives."
He expressed sympathy for the Work and Income staff who witnessed the attack, and said they would be receiving counselling. Clients that were in the building when the attack took place were also being cared for.
All Work and Income offices in the region have been closed as a precaution, as well as local schools.
Mr Key said security at Work and Income offices would be reviewed, though he noted they were already required to have a guard.
Social Development Minister Paula Bennett has travelled to Christchurch, and will visit Ashburton once police have confirmed it is safe.
Mr Key had planned to make a National Party policy announcement about taxes today but has delayed it as a result of the incident.
- APNZ