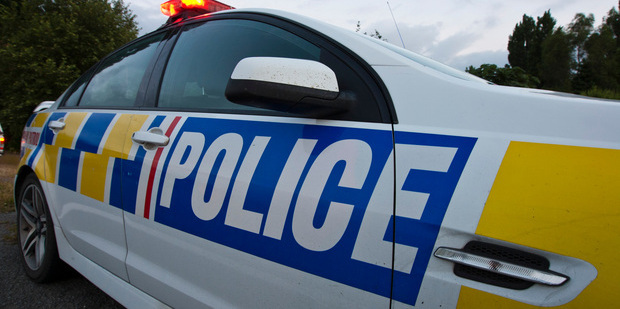 A Hastings dairy owner fears his attackers will return after they stabbed him in the head and hand and left him lying in a "pool of blood" next to his business.
Lantern Light Dairy owner Lance Mackie was sleeping in his home, next to the shop, when he woke to the sound of intruders about 1.45am on Tuesday.
"I heard the door shatter, the main front door, and then the alarms were set off. I ran out the front from the side door and I only saw one man, then two but then I think I got hit across the head by a third ... everything went black and blurry."
Mr Mackie had been stabbed in the head and his left hand, which cut a nerve and several ligaments, covering him in his own blood.
"After a few minutes I managed to get to my feet and stumbled around for a bit before my partner found me outside in a pool of blood."
He said his wounds required four hours of surgery at Hawke's Bay Hospital and the stab wound inflicted on his hand may leave it permanently disabled.
"It's highly unlikely I'll ever be able to use that hand again. I've had internal stitches in my head, about seven or six of them. It's going to be a long haul."
After leaving hospital, Mr Mackie said he feared returning to work following the early morning attack and a burglary a little more than a month ago.
"We also had the shotgun incident in 2010. I'm nervous to go back, I'm in no position to defend myself now."
On August 31, 2010, Mr Mackie's shop attendants were traumatised by a man with a sawn-off shotgun who stole cash and tobacco from the dairy.
The holdup was the first time the shop owner had experienced an armed robbery in the 14 years he has owned the dairy, on the corner of Willowpark Rd North and Grove Rd.
An 18-year-old man was convicted and sentenced to six years in prison for the shotgun raid and a separate aggravated robbery in December 2010.
One Lantern Light Dairy staff member told Hawke's Bay Today this week they believed the offenders may have been the same group who burgled the store a month ago.
Mr Mackie said the trio made off with cigarettes.
"Smokes, that's all they want these days when they come in like that."
Detective Sergeant Craig Vining has urged members of the public to come forward with information about the incident after the offenders were last seen on Willowpark Rd North heading towards Jervois St, in Hastings.
Yesterday, a Hawke's Bay police spokeswoman said no arrests had yet been made in relation to the assault on Mr Mackie.
For more articles from this region, go to Hawkes Bay Today