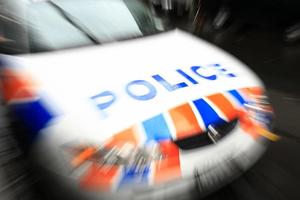 A young Auckland man has serious facial injuries after being stomped on in Auckland city centre in the early hours of this morning.
The 25-year-old was attacked outside Academic Colleges Group (ACG) city campus at the intersection of Queen St and Mayoral Dr around 2.05am.
He was pulled to the ground by another man who repeatedly stomped on his head, police said.
The attacker then fled in the direction of Queen St, followed by an unknown member of the public who appeared to be chasing him.
The victim sustained several facial injuries, including a fractured eye socket, police said, and was hospitalised. He was receiving ongoing treatment this afternoon.
Police would like to speak to the person who pursued the attacker. The person was described as wearing a two-tone hoodie top.
The attacker was described as having very dark coloured skin, shoulder-length hair and wearing a hoodie-style top.
Anyone who witnessed, or has any information on the attack, or the member of public who gave chase, is asked to contact Auckland City Crime Squad on 09 302 6557.
APNZ pd hm
- APNZ