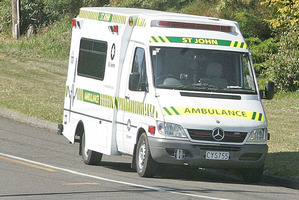 A 40-year-old man who was pinned under a tree in Marlborough this morning had been tutoring forestry students at the time.
The Blenheim man had been part of a group felling trees in the Waihopai Valley, near Blenheim, when the incident happened about 11.30am, Nelson Marlborough Rescue Helicopter chief crewman Paul Bryant said.
"They were felling big pine trees and during the process of one of them being felled, he ended up being trapped underneath it."
Police said the man had been tutoring forestry students from the North Island at the time. No one else was injured in the incident.
Mr Bryant said the man suffered serious chest and leg injuries.
Firefighters were called to the scene to help free the man. However, he was freed before firefighters arrived, a southern fire communications spokesman said.
The man was treated at the scene by St John ambulance paramedics. Meanwhile, firefighters helped to clear a landing area for the rescue helicopter.
Mr Bryant said the man was flown to the Nelson Hospital emergency department, where he arrived about 1pm.
Worksafe New Zealand was investigating the incident.
The man's age was previously given as 41.
- APNZ