Harsher sentencing wanted by some as Labour plans to address sex offending.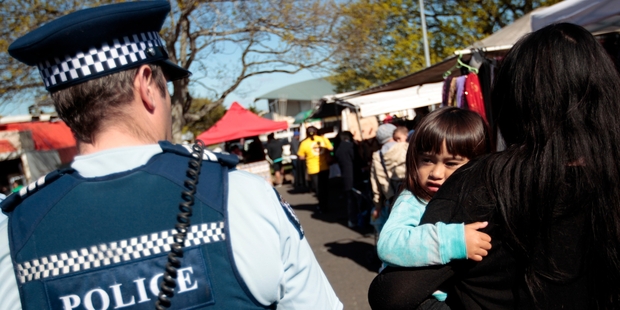 On paper, New Zealand is safer now than at any time in the past 30 years.
Under National's watch, the overall crime rate has fallen to a record low. That includes significant drops in public assaults and theft.
Voters will decide this election whether they feel that those much-publicised figures paint the whole picture.
Crime rates are falling in all Western countries as populations age, and the drop in offending in New Zealand sustains a trend which began in the 1990s and continued under Labour and National governments.
Another crucial indicator, the reoffending rate, is also falling in New Zealand but has proved more stubborn. And sexual offending appears to be on the rise, though getting accurate figures is difficult because of under-reporting.
Labour says public perception does not match the Government's figures, saying that some people have given up reporting burglaries because they do not expect a resolution.
The latest Herald DigiPoll survey shows that a greater number of New Zealanders feel they are more likely to be burgled compared to two years ago than those who feel they are less likely to be burgled.
In its six years in charge, National has positioned itself as a champion of victims' rights, arguing that the previous Labour Government had become too soft in dealing with criminals during its nine years in power.
National has made it harder for serious offenders to get bail, introduced tougher sentences for gang members, made offenders pay compensation to victims, and introduced GPS tracking for serious offenders released into the community. Legislation has been introduced to crack down on cyber-bullying and identity theft and to allow authorities to permanently detain the most recalcitrant criminals.
Justice Minister Judith Collins led the reform of liquor laws, and was accused of watering them down by avoiding the Law Commission's key recommendations - changes to pricing, availability and advertising. One of the key outcomes from the long-awaited and bitterly debated reforms is that councils now have the power to set their own rules on the location and opening times of bars and liquor stores.
Preventive measures were introduced such as trials of alcohol and drug courts, which focused more on rehabilitating addicts than punishing them. Police were given more powers such as the ability to seize assets gained from organised crime. Cops were armed with smartphones and tablets in a bid to give them more time on the beat. Police were also asked to do more with less, which meant pay freezes and cuts to backroom jobs and non-sworn officers.
National has reformed legal aid and the Family Court to make them more cost-effective. While it is too early to measure the impact of the court changes, both sets of reforms are controversial and will be repealed if Labour is elected next month.
Under Corrections Minister Anne Tolley's leadership, the department is increasingly moving away from punitive, risk-averse thinking and towards rehabilitation and education.
Mrs Tolley describes this as "tough on crime but also smart on crime".
In the past two terms, Corrections has introduced more restorative justice sessions, alcohol and drug treatment, schooling and trades training, and support for offenders released into the community. These initiatives are believed to be one of the major contributors to a lower reoffending rate, albeit one that is slightly behind government targets. Some groups, such as the Act Party, argue that tougher sentencing, which has contributed to New Zealand's largest-ever prison population, is the real driver behind the drop in reoffending.
Instead of locking prisoners up and throwing away the key, Corrections is focused on trying to prepare inmates for the outside world by giving them structured eight-hour days. Three of New Zealand's jails have become "working prisons" and eventually inmates in facilities nationwide will work, train or study in 40-hour weeks.
In its first term, National privatised Auckland's remand prison in Mt Eden. The prison's private manager Serco also has a $300 million contract to manage a new prison in South Auckland from next year. Serco has a mixed record in its overseas prisons, and while it had a patchy start here, the Mt Eden Correctional Facility is now one of the top-performing prisons in the country according to Corrections data.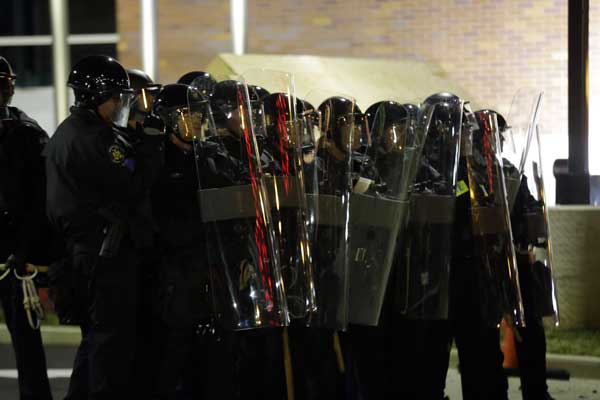 Police have been given more powers and the latest technology.
Labour is opposed in principle to private prisons, but has not committed to buying them back.
If National is given another term, it is promising a crackdown on domestic violence and gangs, and continued work towards its goal of a 20 per cent cut in the overall crime rate between 2011 and 2017.
Three of the minor parties - New Zealand First, Act and Conservatives - want Government to be harder on criminals and have proposed radical changes. Act would pass a "three strikes" law for burglary, introducing a mandatory three-year jail term for burglars convicted three times.
New Zealand First and Conservatives both want tougher sentences for violent crimes. New Zealand First would raise minimum sentences for murder to 40 years. Conservatives want a "no discounts" policy on sentencing, which would force prisoners to serve their full sentences.
Like National, Labour's big law and order policy is also about eliminating violence against women and children, but Labour is placing special emphasis on preventing sexual assaults and improving the way rape and sexual violence victims are treated in the system.
Sexual assaults could be the justice system's elephant in the room.
"It's the one area which is not declining," Labour's justice spokesman Andrew Little says.
It is difficult to know whether the 10 per cent jump in sexual assaults between 2012 and 2013 is a result of more offending, or more reporting.
But the furore around the "Roast Busters" scandal and the harrowing accounts told to two high-level inquiries create a perception that sexual offending has not been given enough attention in this country.
One inquiry, led by Parliament's social services select committee, heard this year heard that many rape crisis centres spent up to a quarter of their time looking for more funding. Many towns in New Zealand had no specialist services, meaning victims had to travel for two or three hours to get help, or not get it at all.
Labour's plan includes a $60 million boost to primary prevention, front-line services and education. This would include an overhaul of the way young people learn about sex and sexuality in schools and sustainable funding for rape crisis centres to allow them to keep their doors open.
Labour is promising to let the Law Commission finish its work on alternative trial mechanisms for sexual cases, which Ms Collins put on hold after she took over the portfolio from her more liberal predecessor Simon Power.
Once the review was completed, Labour would consider several changes which improved the court experience for sexual assault victims. It would look at changing cross-examination rules to make sure victims were not "put on trial". Specialist courts could be established which trained judges, lawyers and staff in the dynamics of sexual violence and dealing with victims. And the definition of consent could be amended so the burden of proof was shifted from the Crown to the accused. This provoked some public discomfort as critics felt it could impinge on a person's right to be presumed innocent.
Labour and Greens generally agree with the direction Corrections is heading in, though Labour would put more resources towards ensuring rehabilitation continued beyond prison. This could include more funding for temporary housing and educating of ex-prisoners. Labour also wants to gradually reverse cuts to police in the long-term.
Punishment never made a difference for ex-con
John Smith* knows the Corrections system well. The 51-year-old Mongrel Mob member has been in and out of prison since the 1970s.
He has just completed 10 months' home detention in Wanganui for marijuana possession, and has previously been convicted for domestic violence, assaulting police and other serious offences.
Smith says he was never deterred by the prospect of jail.
"When I was younger, I didn't care how long they sent me to jail [for]. I wasn't thinking about it."
He was brought up in an abusive household, and spent 10 years in boys' homes and the Borstal youth offender programme at Waikeria Prison.
Thirty years on, he is training to be a chef. He plans to leave the Mob and wants to teach other youngsters how to avoid the gang life.
Smith says two things turned his life around. The first was a six-month life skills course called Straight Thinking, which has since been scrapped by the Corrections Department. Until he volunteered for the course, he had told no one about his childhood abuse.
"It gave me the tools to really dig into what was the problem. The core of the problem was my past, where there was violence and abuse.
"The anger's still there. But I have the tools to work on that."
His second key step to rehabilitation was a judge's leniency. After enrolling in a diploma in cookery at Wanganui's Universal College of Learning two years ago, he faced charges for drug possession.
A judge opted to give him home detention so he would be able to continue the course.
"The judge saw that was a positive change in my life. Corrections have helped me by not sending me to jail.
"I now have direction in my life. It has changed me. A lot of people go 'John, is that you?' And I say, 'I'm on a chef's course now. I'm doing something different'."
He strongly supported the Government's moves to invest heavily in jobs training, education, and drug and alcohol treatment within prisons. He wishes he had received treatment for alcohol abuse early in his life.
"Everything I did was based around alcohol," he said.
"All that violence. If they had those things in years ago it may have curbed my reoffending."
His main concern now is finding an employer who will not be put off by his criminal background.
*name has been altered to protect identity of victims.
Click here to read more policy coverage.
The series
Tomorrow: Foreign investment and immigration
Thursday: Climate change
Friday: Housing affordability
Monday: Tax and the economy