Parents at football match complain to staff about racist language used by student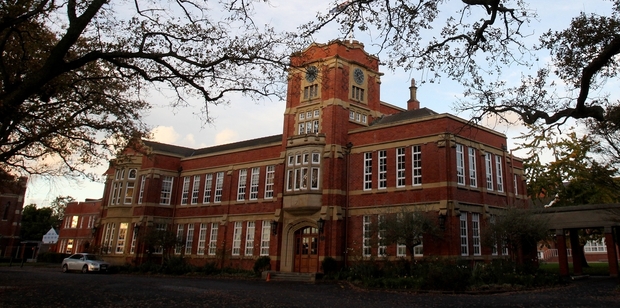 A top Auckland private school has investigated allegations of racist remarks including the word n***** made by a student during a football match last weekend.
Parents at a game between Birkenhead College First XI and King's College senior reserve side complained to Birkenhead staff about the on-field conduct of a King's player.
It is alleged the player made racial remarks to teammates during the game last Saturday morning.
King's College deputy headmaster John Payne told the Herald on Sunday that the school launched a probe after a parent-coach at Birkenhead raised concerns.
"A senior member of staff has investigated this matter with parents, the referee and students," Payne said.
"Although the student concerned has denied using discriminatory language, we have clearly reminded the students of our expectations of them, particularly when they are representing the school.
"This is something we do regularly throughout the season to encourage sportsmanship among our teams."
When asked if the N-word was used by the boy during the game, Payne said no further disciplinary action had been taken against the student but the school did not tolerate discriminatory language or behaviour.
"We have communicated with the coach of the Birkenhead team and he was grateful that we had responded to and dealt with the issue promptly," he added.
Birkenhead director of sport Andy Henley confirmed he followed up a complaint but declined to say if use of the N-word formed part of the complaint. "I sent an email to the head of sport at King's School about the matter, which concerned the kind of language being used during the game," Henley said.
"I am satisfied any remarks were not directed at any of our players but do not want to go into specifics of what was alleged to have been said. I am satisfied King's have dealt with it appropriately."
Jacqui Johnston, interim chief executive of College Sport Auckland, said the incident had not been officially reported.
"The kind of behaviour and language being alleged is clearly not acceptable at sports matches," she said. "Most schools have their own code of conduct they adhere to, as well as ours, and respect for other people is important and encouraged."