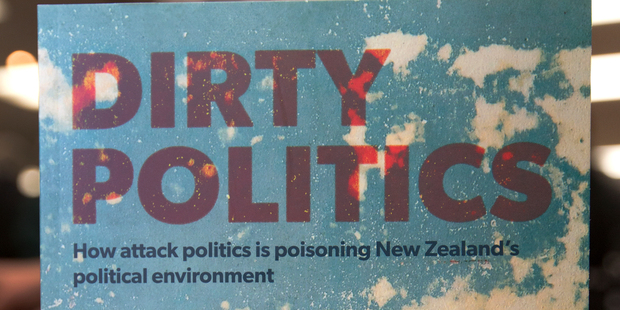 More than half of voters surveyed believe the fallout from Nicky Hager's Dirty Politics book will damage Prime Minister John Key - but only 11 per cent believe it would cause a lot of damage.
Today's Herald-DigiPoll survey began just after the release of that book, and 43 per cent of respondents said it would cause a little damage while a further 11 per cent believed it would cause a lot of damage. About one quarter said it would cause no damage.
The results also indicate how the wider public perceive Mr Hager. Eleven per cent said it would do a lot of damage because Mr Hager did not make things up, while 14 per cent thought being attacked by Mr Hager - who National has dubbed a conspiracy theorist - would actually enhance Mr Key's standing.
READ MORE
• POLL HIT: Greens up in polls as Key's rating drops
• KEY IN THE HOT SEAT: 'Hikois from hell' if seats dropped
• FRESH DOUBTS: Key appears to contradict SIS claims
• TOBY MANHIRE: Dirty politics - a helpful glossary
• FIGHTBACK: Key hits out at 'stealing of election'
• FULL HOT SEAT INTERVIEW: Win West Auckland, win the election
• DIRTY POLITICS: Poll shows book fallout not all bad
• POLICY SPOTLIGHT: Economy and the environment
• HERALD VIEW: Dunne should make super a bottom line
• ELECTION 2014: Full coverage here
• STAY ON TOP: Follow the Hot Seat series here
National has centred its campaign on Brand Key to take advantage of his reputation and popularity.
Jennifer Lees-Marshment, a political communications expert at Auckland University, said the biggest concern for Mr Key was that all the attention on the book was making it hard for him to convey National's "vision" for the next three years. That made this weekend's campaign launch critical for him.
However, she said Mr Key did have a very strong, longstanding brand to pit against the book.
But she said there were risks. "All of this muck-raking, and particularly the negativity of it, may make people start to doubt" their perception of his leadership.