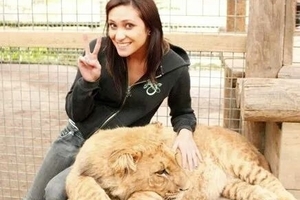 Arrangements are being made for Lower Hutt woman Warriena Wright's body to be brought back to New Zealand.
Ms Wright, 26, died early on August 8 after she fell 14 storeys from the Gold Coast apartment of 28-year-old Gable Tostee. The pair met on dating app Tinder.
Tostee has since been arrested and charged with her murder.
Detective Superintendent David Hutchinson of Queensland Police said police were continuing with their investigation and were preparing for a court case.
He confirmed arrangements were being made to have Ms Wright's body transferred back to New Zealand.
"The family are back in New Zealand and arrangements are still continuing in order to have her body transferred back.
"That is being arranged through the Homicide Victim Support Group."
The Queensland Homicide Victim Support Group said it could not comment on the case.
Ms Wright, known as Rrie, arrived in Australia on July 29. She was there for a 14-day holiday and a friend's wedding.
Neighbours reported hearing screams shortly before Ms Wright fell to her death.
Tostee left the apartment that morning but later showed up at a police station, where he exercised his right to silence.
He was arrested a week later after an extensive police investigation in which officers seized hard drives, disks, a camera and CCTV footage.
Police also trawled online social media, where Tostee had allegedly bragged about his 150 sexual conquests, including sex on a balcony, and denied causing Ms Wright's death.
Tostee was spared from attending his first court appearance in Southport Magistrates Court last Saturday.
He was remanded in custody until October 10, but his lawyer Mick Purcell is expected to make a Supreme Court bail application within coming weeks.
Mr Purcell told reporters outside court that Tostee maintained his innocence.
Police have been ordered to provide a brief of evidence by September 30.