Snow engineer says ice-road Hillary opposed is a better option than planes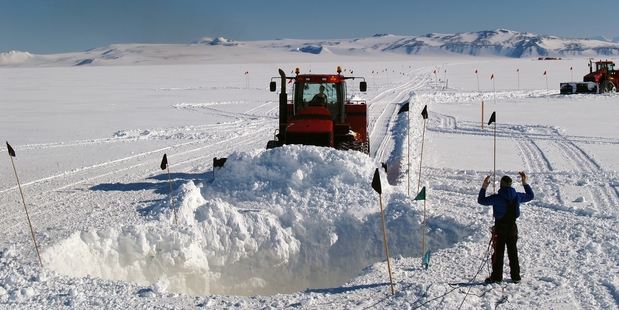 A renowned American engineer has dismissed Sir Edmund Hillary's historic resistance to a 1,600km route through the heart of the pristine environment of Antarctica.
George Blaisdell — one of the masterminds behind the South Pole Traverse between McMurdo Station and the Amunsden-Scott Station at the South Pole — will be in New Zealand next week to talk about the trail.
It was built with compacted snow between 2002 and 2006, and has become a vital supply route for scientific and environmental work carried out at the Pole.
In 2004, Sir Edmund raised concerns it would degrade Antarctica's fragile ecosystem.
"I think it's a terrible idea," he said at the time.
Sir Ed and his team travelled to the South Pole on converted Ferguson tractors in 1958. The famed mountaineer died in 2008.
Blaisdell acknowledged his concerns, but said the traverse — a 40-day round trip by tractor — was much better for Antarctica than the alternative.
"We certainly can understand why he would think that a production traverse running back and forth to the South Pole might be less desirable than the 'cleaner' look of flying back and forth," Blaisdell told the Herald on Sunday this week.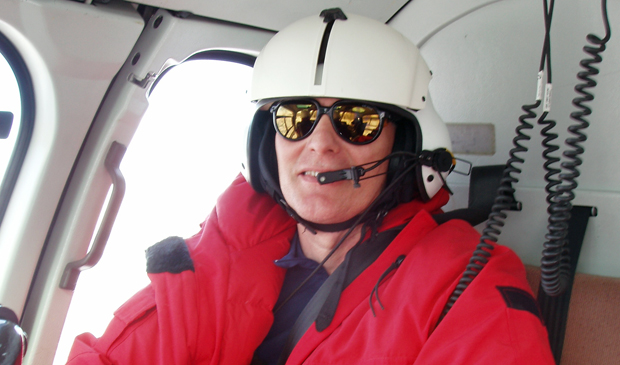 Blaisdell will speak at Auckland Museum next Sunday as part of World Science Week.
"However, modern heavy equipment has stringent regulations on the amount of pollution its engines put out. Aircraft do not."
Aircraft emitted more than 1000 times more pollution than tractors during the trip, he said.
"In terms of the environment, the traverse is far, far superior," Blaisdell said. "Also, we always stay on the same set of snow so that whatever impact we have is not spread over a wide area."
To construct the traverse, Blaisdell and his team had to negotiate some of the most treacherous conditions on Earth, including the glacier-ridden McMurdo Shear Zone.
"Our first choice was to avoid all crevasses and, of course, we learned right away that wasn't possible," he said. "The second thing was, can we make them benign? And, as it turns out, there are ways to do that."
They plugged the crevasses with compacted snow to make them passable for the tractors.
"Right now, we provide a little over half of the transport for the cargo that goes to the South Pole," he said. "Our goal was to make this safe, reliable and robust so it could be passed over repeatedly with confidence."
Blaisdell will speak at Auckland Museum next Sunday as part of World Science Week.