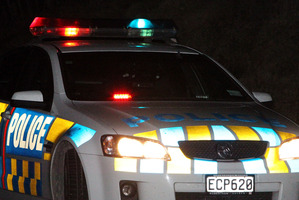 An 18-year-old man has been arrested after allegedly driving a quad bike down Westport's Palmerston Street at around 12.30am yesterday and provoking a police chase.
Westport Police Sergeant Steve Baddock said the man had been driving around in circles on Palmerston Street near Brougham Street as if he was trying to get police attention.
Mr Baddock said the man may have been trying to bait police into chasing him but was unsure of exactly why he decided to do it.
Sometimes people created situations like that to divert police attention away from some other crime that was taking place, he said.
Police pursued him until he was trapped between Russell and Derby streets where he allegedly tried to escape again and ended up losing control of the vehicle and crashing into a ditch.
He did not sustain any injuries as a result of the crash.
Mr Baddock said the man didn't realise there were a number of police units on patrol at the time and he could be quickly trapped.
The man was charged with drink driving, operating an all-terrain vehicle without a helmet, using an unregistered motor vehicle and resisting arrest.
- APNZ