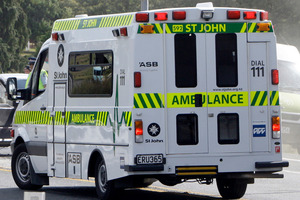 A 17-year-old youth was cut from a vehicle after a three car crash on State Highway 57 near Linton this morning.
Police, fire and ambulance services all attended the crash which happened at 11.30am, police central communications centre Inspector Dave Rose said.
The highway, also called Tennent Drive, was closed near the intersection with Currins Road while the vehicles were cleared, Mr Rose said.
Initially one young man was trapped and the Fire Service used cutting equipment to free him, Mr Rose said.
An ambulance spokeswoman said two patients, one in a serious condition, another with moderate injuries, were taken by ambulance to Palmerston North Hospital.
An eyewitness said a black Holden Commodore utility and a grey Toyota Corolla hatch were both completely wrecked.