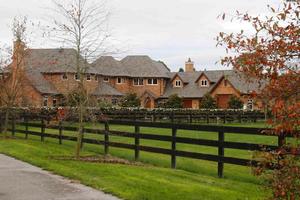 The wife of a former Hamilton accountant, convicted of stealing millions of dollars from a wealthy family to fund a lavish lifestyle, played a role in her husband's crimes, the Herald can finally reveal.
Susan Lesley Soffe, whose husband Gary William Soffe stole $4.1 million from his client, has been serving home detention and doing community service after she pleaded guilty to receiving more than $3 million in stolen money.
She also pleaded guilty to laundering $855,000 and trying to claim a domestic purposes benefit when her husband went to jail.
Susan Soffe was sentenced at the Hamilton District Court in December last year, at the same time as Gary Soffe, who had pleaded guilty to another 18 charges over the theft of a further $2.16 million from the same family.
The Herald can only now reveal the offending after Judge Glen Marshall granted the pair interim name suppression until 5pm today. The reason for the lengthy suppression was sealed.
Gary Soffe was jailed in 2011 after he admitted nine charges of theft by a person in a special relationship and one of false accounting over the original fraud which dated back to 2006.
The 55-year-old was the sole administrator of the family trust, which controls a fortune believed to be worth tens of millions of dollars' in farms and commercial property in the Waikato and Auckland areas.
He had been administering the trust since the 1990s but the new offending dated back to 2000, the records for which were initially thought to have been destroyed.
At the December sentencing Judge Marshall said Susan Soffe played a secondary role and as a secretary at her husband's practice she would have known what was going on.
"I accept that initially there was naivety perhaps on your part however because of the sums involved... it would have become patently obvious that at some stage monies were being dishonestly taken through the business."
When Soffe was convicted he owned a 745sqm mansion in Tamahere valued at $2.65 million but which cost as much as $4m to build and furnish.
The luxurious house included a gym, bar, cellar, $80,000 sound system, six-car garaging, tennis court, pool pavilion and a pool that came with its own hydroslide.
Soffe also owned a $1.1 million apartment on Marine Parade at Mt Maunganui, a $1.25m beach house at Whangamata, a $1 million section in Fiji, a $1.15 million boat moored in Fiji, a commercial building in Auckland worth more than $950,000 and an apartment within a Hamilton retirement complex valued at $400,000.
Character references described Susan Soffe as having "no cause to question" a husband she loved, admired and respected.
Judge Marshall accepted that Susan Soffe was "under intense pressure" at the time with "significant health issues" but called her actions reckless and as having specific intent.
He sentenced her to eight months home detention and 250 hours community service on five counts of receiving money, one of money laundering and one of using a document for pecuniary advantage.
Gary Soffe was sentenced to another 15 months in jail, to be served cumulatively with the five years he was given in July 2011.
The identity of the family trust and its beneficiaries was suppressed.
Outside the court representatives of the trust said the sentence seemed lenient and the death of one of the trustees had made the situation even more upsetting.
How the deception unfolded
1996: Hamilton accountant Gary Soffe is sole administrator of a family trust controlling a fortune worth tens of millions of dollars
December 2010: Inland Revenue investigate Soffe's income versus his assets
February 2011: McCaw Lewis Chapman begin investigation on behalf of the trust and Soffe resigns suddenly
May 2011: A complaint is made to police
May 26, 2011: Soffe, then 52, pleads guilty in the Hamilton District Court to nine charges of theft and one of false accounting for fraud dating back to 2006
July 21, 2011: Sentenced to five years and one month prison for theft of $4.1 million from the trust
July 17, 2012: Soffe faces 18 more charges of theft of a further $2.16 million from the same family, dating back to 2000. His wife Susan Soffe is charged at the same time with receiving more than $3 million in stolen money, laundering $855,000 and trying to claim a domestic purposes benefit when her husband went to jail. The couple were given name suppression.
September 30, 2013: Both Soffes pleaded guilty to respective charges
December 6, 2013: Gary Soffe sentenced to another 15 months in jail. Susan Soffe sentenced to eight months home detention and 250 hours community service.
Gary Soffe's extravagant lifestyle came under scrutiny when Inland Revenue began making enquiries about his assets compared with his $200,000 annual income.
Lawyers acting on behalf of the family trust he had been siphoning money from carried out a forensic investigation and confronted Soffe before going to the police.
Soffe's multi-million dollar country mansion and other assets were sold to recoup some of the trust's losses.
The second lot of charges were the result of a separate investigation launched in 2011 to recover some of Soffe's assets through the Criminal Proceeds (Recovery) Act 2009.
Police obtained a civil forfeiture order, restraining assets of at least $1.4m including a boat, vehicles and residential property.
Funds were also frozen in various bank accounts.
Soffe eventually pleaded guilty to the 18 new charges to help his wife avoid a court trial.
In the offending Soffe dipped into eight entities under the trust, taking $670,750 from one over seven transactions, $400,000 from another across four transactions, and $85,000 from a third in two transactions.
He also took amounts of $30,000, almost $26,000, and $7600 from three other entities of the trust.