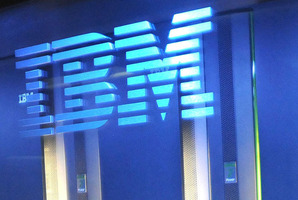 Taking an unjustifiable dismissal case to the Employment Relations Authority has backfired for an former IBM employee who has been ordered to pay his former employer $4000.
Andrew Simpson was employed by IBM from July 1996 until he resigned in August 2013.
He claimed he was unjustifiably dismissed by the company and that his employment was disadvantaged.
IBM denied Mr Simpson's claims and counter-claimed he breached the terms and conditions of his employment.
Mr Simpson had progressed through various positions during his time with IBM and was told by a manager in 2010 that he was on a development list for future IBM leaders.
However, in November 2012, he told his manager he was considering a job offer with another company, saying in an email "I do not feel that I am being fairly awarded for the investment of time I make", the ERA decision said.
A salary alignment process was discussed among management but Mr Simpson was then told there had been a freeze on all salary increases.
Mr Simpson said if he had not had a commitment from IBM to increase his salary, he would have left for alternative employment. He claimed a manager had promised to increase his annual salary to $180,000, according to the ERA.
The following June, Mr Simpson took a photo with his cellphone of a conversation on his manager's computer discussing his performance in negative light.
He told the authority he was concerned IBM wanted him out of the business and sent a letter to the company's HR manager, outlining his concerns.
A meeting was then held to discuss his grievances, during which Mr Simpson produced the photo as evidence. However, when his managers asked how the image was obtained, he refused to answer, the authority heard.
Due to his refusal, Mr Simpson's managers were concerned he may have used malicious software to infiltrate his manager's laptop and invoked a potential security breach protocol - suspending Mr Simpson's access to email and the intranet, the ERA was told.
Mr Simpson told the authority that following the meeting he had lost all trust and confidence in IBM. He then obtained employment with another company and resigned.
When IBM examined his computer after engaging a third party to override his password, Mr Simpson's managers discovered a large amount of inappropriate material, including personal images, secret recordings of conversations between management, illegally downloaded films and music and unauthorised software, according to the ERA decision.
According to the determination, Mr Simpson accepted during the investigation meeting that he had breached his business conduct guidelines.
However, in relation to the inappropriate material which had been discovered on his IBM laptop, he stated that the personal images were personal photographs which had been transferred inadvertently from a Blackberry device, and that he had deleted the illegally downloaded movies which had been sent to him.
Authority member Eleanor Robinson determined that Mr Simpson was not unjustifiably dismissed, nor disadvantaged, but found Mr Simpson breached employment and confidentiality agreements by failing to return company property to IBM on the termination of his employment.
"I accept that the personal images on Mr Simpson's laptop may have been placed there inadvertently and may not have offended anyone at IBM during the course of his employment; however I find that it was a breach of the BCG core values that IBM assets, which includes physical property such as a laptop "should only be used to conduct IBM business or for purposes authorised by IBM management", Ms Robinson said.
Ms Robinson ordered IBM to pay Mr Simpson a $500 penalty for failing to communicate the outcome of his annual salary review in a timely manner but also ordered Mr Simpson to pay IBM $4000 in respect of the counterclaims made by the company.
- APNZ