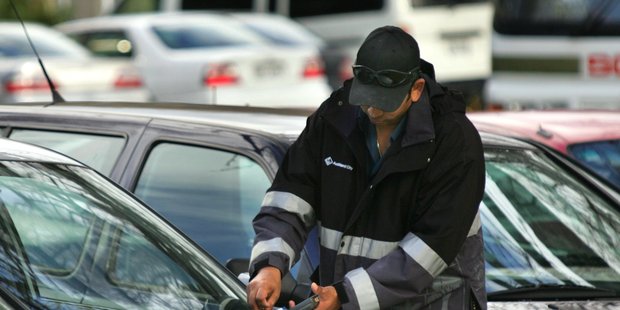 The man accused of assaulting a parking warden says he's "deeply remorseful" the other man got hurt, but will contest the charge laid against him.
Peter Gallagher appeared in the Auckland District Court this week charged with wounding with intent to injure.
The 59-year-old landscape gardener claims his car was ticketed in his Kingsland driveway last week while he was inside on the phone.
He said yesterday that a heated argument with the warden followed.
"I'm very sorry this guy has ended up getting injured. It's unfortunate that the whole bloody thing happened. He had ticketed my car. All I was trying to do was show him my paperwork."
The warden was admitted to hospital after the incident. It is understood he suffered a fractured rib and a partially punctured lung.
Auckland Transport said it was the most serious assault on a staff member since the agency took council parking officers under its wing four years ago.
Following the altercation, which Gallagher claimed lasted about three minutes, a pair of towtruck operators, who were alerted to the commotion over the parking warden's radio, rushed to his aid, as did a woman.
Gallagher said he had had his car at his mechanic's up the road and had momentarily taken it home and parked in his driveway. He was ticketed for parking over the footpath and for failing to have a warrant of fitness or registration, he said.
He had paperwork showing repair work was under way, and another warden had told him to mention that if he got a ticket.
Parking tickets for expired WOFs and registrations can be challenged and waived if car owners can prove they were on their way to the garage or having work done.
The warden "reacted very dismissively ... and [was] overly defensive" and would not look at the papers, Gallagher alleged.
Auckland Transport declined to comment while the case is before the courts. The warden is expected to make a full recovery.