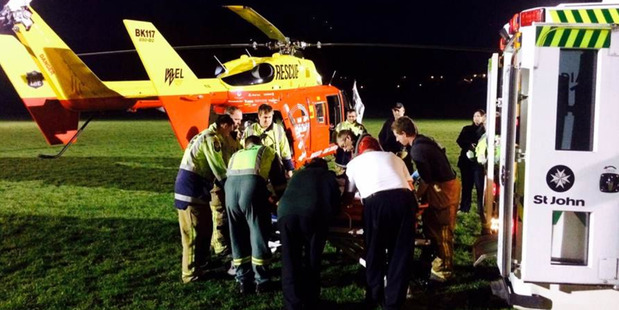 A 21-year-old Hamilton woman has serious injuries after her car left the road and crashed down a slope about 100m long in Waitomo this afternoon.
Waikato-King Country Westpac Rescue Helicopter were called to the incident about 5.20pm.
A spokesman said the woman used her cell phone to direct emergency staff to her whereabouts.
"It seemed to be quite lucky that she had that phone otherwise ... it might have taken quite a bit longer to find her and realise she was missing."
She was the only person in the car and received "multiple serious injuries."
The helicopter flew her to Waikato Hospital.
No other vehicles were involved, the spokesman said.