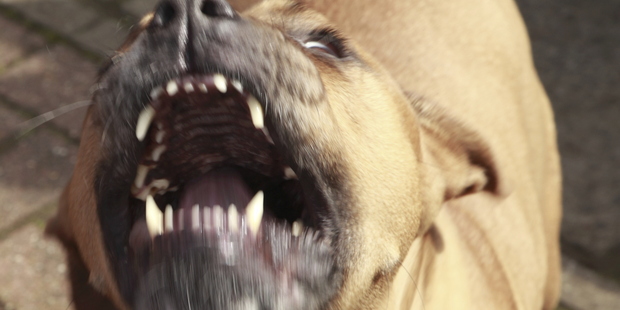 A police officer has been commended for his bravery after stopping a pitbull from mauling its young owner in West Auckland on Saturday.
Constable Ben Klinkenberg managed to stop a pitbull dog from an attack on its 17-year-old owner at a park area in the West Auckland suburb of Sunnyvale.
Mr Klinkenberg was then himself attacked by the dog, and fought and pinned the dog to the ground to stop it from attacking anyone else.
The teenager was walking his father's pitbull dog when it had turned on him and begun attacking him.
Witnesses heard his screams and called police.

When Mr Klinkenberg arrived the teenager was on the ground, being savaged by the dog, which was biting him and dragging him around.
Mr Klinkenberg came to his aid and sprayed the dog in the face with pepper spray, which forced the dog to let go of the victim's arm.
The young man then managed to run to safety.
The dog then turned on Mr Klinkenberg and latched onto his chest, biting into and tearing his SRBA vest, and although he managed to radio for help, the dog bit him several times on both forearms over the next few minutes. The dog also bit into and punctured his can of pepper spray.
He eventually managed to pin the pitbull to the ground and hold it there.
An ambulance arrived, but despite his injuries, Mr Klinkenberg did not let go of the dog because he feared it would attack others.
Additional police officers arrived and helped to restrain the dog, and it was then seized by Animal Control and Mr Klinkenberg and the young man were both taken to hospital.
The teen has a number of dog bites that will require plastic surgery.
Mr Klinkenberg had bites and punctures to both forearms that required stitches. He has since been released from hospital and is now recovering at home.
Waitemata police district commander Superintendent Bill Searle said there was no doubt the Mr Klinkenberg's actions stopped other people from being seriously injured.
"His bravery in managing to wrestle the dog to the ground and hold it there, even though he was injured, is highly commendable.
"I've spoken to him this morning and thanked him for a job very well done, and I'm sure the public will be thinking the same," he said.
Mr Klinkenberg will return to work next week on light duties.
Constable Klinkenberg's protective vest was punctured during the attack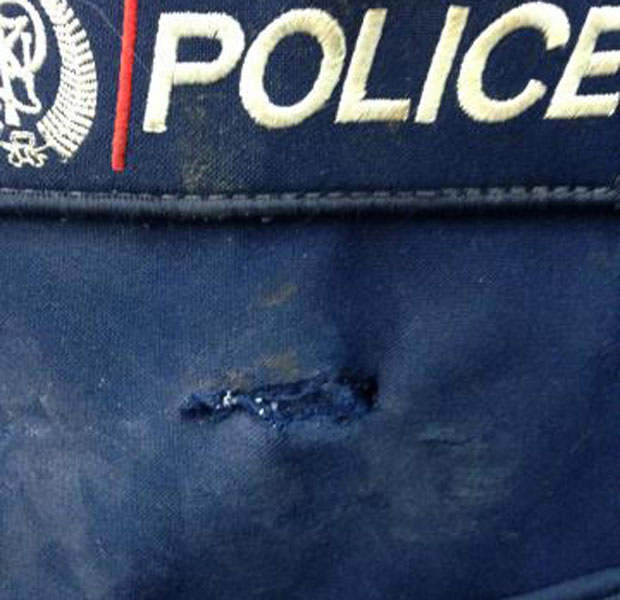 The dog also punctured the officer's can of O/C spray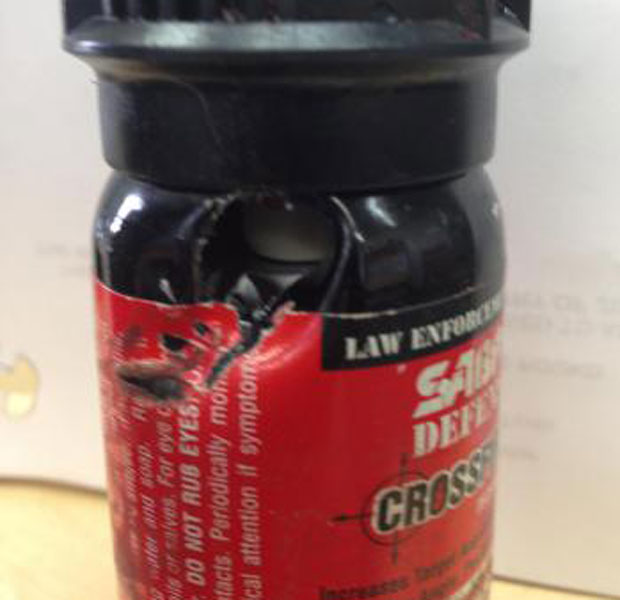 - APNZ