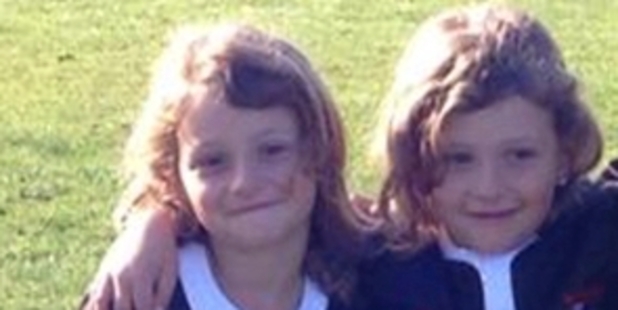 A team of rippa rugby players have now seen the good side of people with their jerseys returned to them after being stolen from a car parked outside a Tikipunga business last week.
Waitemata Rugby Club's under-7s team, the Baby Buffalos, had to play their game on Friday night in black polo shirts donated by sponsors Samurai Sportswear after 15 of their jerseys - in the West Auckland club's colours of black, green and red - were stolen from Marc Thomson's family wagon which was parked down a long driveway on Spedding Rd in Tikipunga.
Mr Thomson's 7-year-old twin daughters, Zarah and Alexis, were "gutted" that their team's jerseys were gone, particularly as the Thomson family were tasked with washing them after Alexis won "player of the day". But yesterday the jerseys were found by a sharp-eyed person on Pipiwai Rd and handed in to police after publicity about the theft in the Northern Advocate.
Whangarei police Sergeant Craig Burrows said the jerseys were found in a bag that had been thrown into bush near the rail overbridge on Pipiwai Rd and the club was very happy to hear of their return.
The team's coach, Josh Hyde, was pleased when the Northern Advocate rang to tell him they had been found and handed in to police.
"That's so awesome, the kids will be rapt when they hear," Mr Hyde said.
He said the team won its game on Friday 9-8 wearing the donated black polo shirts, but would be over the moon to have their club colours to wear next game.
"They have learned some things from all this. They have learned that there are not always good people and that some people can do bad things, but this will also show that there are plenty of good people and they will be delighted," Mr Hyde said.
The jerseys had only been worn for seven games and would have cost $70 each to replace.
For more articles from this region, go to Northern Advocate