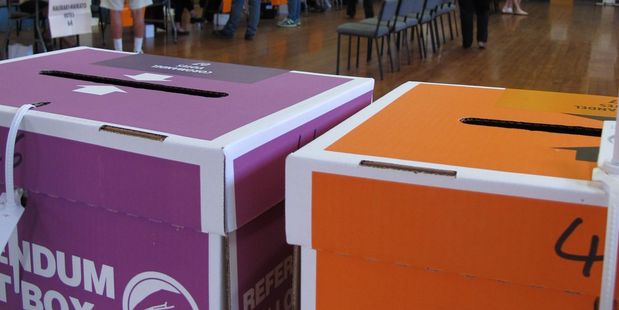 A group of six New Zealand environmental organisations are set to file documents against the Electoral Commission this afternoon, in what they have described as a freedom of speech test case.
The groups -- Greenpeace, Forest and Bird, 350 Aotearoa, Generation Zero, Oxfam New Zealand and WWF New Zealand -- have brought the case after the Electoral Commission branded material produced by them as an election advertisement. The material in question related to the Climate Voter initiative, launched last month, which aims to get all political parties to address climate change in the run up to September's General Election.
Election advertisements must adhere to a strict set of legal requirements, and restrictions on spending.
However, the environmental groups say the rules were intended to target party political promotions, not issues-based campaigning.
The Electoral Commission decision could have "huge implications" for many organisations across the country who may be "caught up in this far-reaching interpretation", the groups said in a joint statement today.
A letter was sent to the Electoral Commission today, informing it the groups were commencing legal proceedings. Documents supporting the case were to be filed this afternoon.
Steve Abel from Greenpeace said the issue was "far bigger" than just this one case.
"This is about freedom of speech and could have huge implications for many organisations across the country," he said.
"There's a very real risk that, if this law goes untested, many advocacy and civil society groups in New Zealand could be gagged. Some may even be forced to take down entire websites."
Any organisation voicing an opinion could be caught out by the decision, he said, "down to the local kindergarten supporting policies for children on their website".
"That's why we're challenging it. We think the law was clearly not intended to capture non-partisan civil society groups.
"This could have significant and insidious implications for freedom of speech in New Zealand unless it is immediately challenged in the High Court."
- APNZ