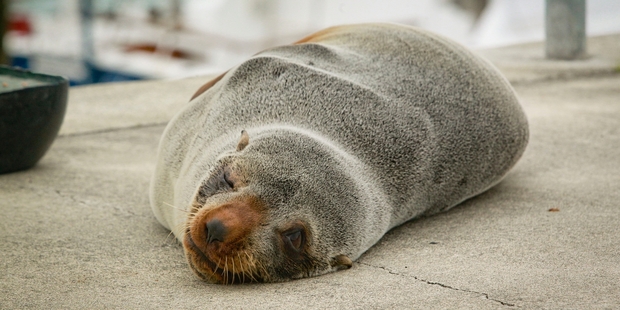 A man out walking on the Marine Parade beachfront last weekend made a discovery which sickened him and left Department of Conservation officers disgusted and asking "why?"
He came upon the carcass of a fur seal which had been shot and then skinned before being dumped into the sea.
It washed ashore near the Napier Port end of Marine Parade and left conservation services manager Dave Carlton shocked and bewildered.
"I don't know what sort of person would want to do this," he said.
"I have never seen anything like this before - it's a new one to us."
Officers came across a clear bullet wound in the seal's side and it appeared to have been skinned "by someone who knew what they were doing".
Mr Carlton said if someone had taken the skin to use for some reason it would have to be properly prepared.
"It could be hanging up somewhere and we would like to hear from anyone who may have heard about this or has come across it."
He said the seal may have been shot on shore or at sea and then dumped.
"It was not too badly decomposed so we believe it could have happened about a week before it was found."
Staff could only speculate why someone would want to shoot and then skin the animal.
Mr Carlton said seals were seen by some as a menace to fish stocks but they were not, as they did not target the fish the industry or recreational anglers targeted.
It may also have been done simply for fun "which is pretty disturbing".
Seals were coming ashore along the Bay coastline in greater numbers recently, as the onset of winter had brought heavy seas to the east.
"I'm looking out my window now and it's pretty rough out there - they come ashore to rest up and can stay for up to a week until they get hungry again."
People coming across seals were advised to keep their distance and not feed them.
"If they are seen to be injured, then give us a call."
For more articles from this region, go to Hawkes Bay Today