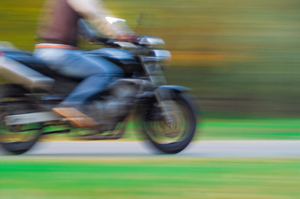 A motorcyclist who allegedly bashed a police officer after a high speed chase through central Dunedin has appeared in court.
The man, who has name suppression, faces charges of possessing cannabis for supply, disqualified driving, dangerous driving, failing to stop for police and assaulting a police officer with intent to avoid arrest.
He appeared in Dunedin District Court this morning, and has a registrar's adjournment to appear next month.
An officer required hospital treatment for injuries after a helmet was swung at him and he was punched in the head.
The incident took place around 10pm after the police officer signalled the motorcyclist to stop as he rode through central Dunedin.