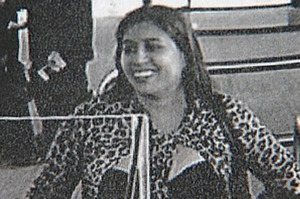 Peter Phillip Leaitua has been allowed to go home after an Auckland High Court jury were unable to determine whether he was guilty of a charge of being a party to importing cocaine to New Zealand, following the death of his mother-in-law in 2011.
The 43-year-old has been on trial in Auckland before Justice Edwin Wylie and a High Court jury, who began their deliberations on Friday afternoon.
However the jury came back yesterday saying they were unable to reach a verdict.
Leaitua's lawyer Chris Wilkinson-Smith told Radio New Zealand that his client was relieved to be going home to his family following the hung jury.
"He's got a wife and three young boys so I guess in a very short-term way he's happy to be going home rather than something else.
"We knew the jury had been struggling, they'd been out since Friday, they had the weekend, they came back yesterday and I think it became apparent that the possibility of a hung jury was a real one.
"There will be a retrial -- that could be in a matter of a couple of months, but depending on the court's schedule, that could be into early next year now," Mr Wilkinson-Smith said.
"If one jury can't make a decision we try again, if two juries can't, well then it becomes an issue as to whether there should be a third trial."
In September 2011 Leaitua, his partner, two children and mother-in-law Sorlinda Aristizabal Vega flew from Argentina to Auckland.
Ms Aristizabal, 37, a Colombian national, had 584 grams of cocaine in condoms inside her body, and she died of an overdose of the class A drug the day after landing.
Three of the 27 condoms had broken inside her intestines, causing cocaine to fatally leach into her system.
Leaitua's defence lawyer Chris Wilkinson-Smith argued Ms Vegas was acting alone and Leaitua wasn't involved in his mother-in-law's smuggling.
Leaitua has been remanded on bail.
- APNZ