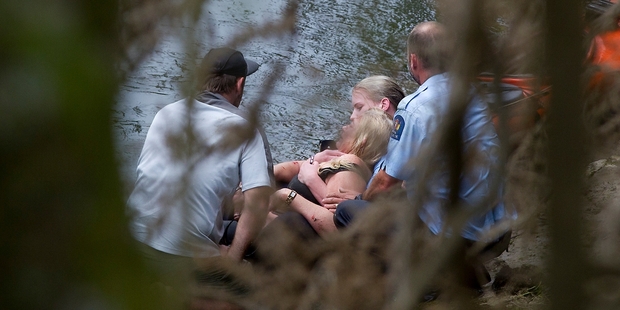 A woman accused of running over a man before fleeing the scene and driving the vehicle over a 10 metre high cliff into the Waikato River can now be named.
Annette Wallis appeared at the High Court at Hamilton today to face a charge of attempted murder and another of wounding with intent to cause grievous bodily harm.
The charges relate to an incident last November outside a Hamilton dairy in which she allegedly drove over a man in her car.
The Hamilton woman has pleaded not guilty to the charges and will go to trial next month.