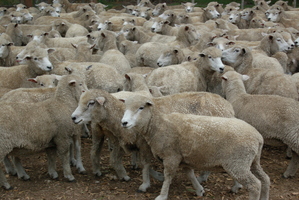 More sheep have been killed on a farm not far from where 195 animals were slaughtered a week ago, police say.
Oamaru Police today received a report today of at least 15 sheep being killed on another farm property in the Ngapara area.
Police detective Warren Duncan said they were killed in the hours of darkness, either some time last night or in the early hours of this morning.
Police are investigating and conducting a scene examination at the property where the latest incident took place.
It's too soon to comment on how the sheep died, or whether their deaths are linked to the previous killings, Mr Duncan said.
"Both of these events are very unusual but we appreciate that they will be creating a high level of concern amongst local farmers and the community in the Ngapara area," he said.
"If locals have concerns about their property security, then please contact Oamaru Police for advice and support. Our general advice is, as much as possible, to be vigilant about securing your property and stock and to keep an eye out for any suspicious vehicles or people in your area. Talk to your neighbours and look out for each other."
"While we've already received some good information, we're still working to piece together what's behind these events and as such we're keen to hear from anyone that might have information that could help us.
"If you have any information that might help solve these cases, then please give me a call confidentially on 03 433 1416," Mr Duncan said.
Police would particularly like to hear from anyone who saw any suspicious vehicles or people in the area of Crown Hill, Conlans Rd and Peaks Rd overnight on Sunday and in the early hours of this morning.
Inquiries completed in relation to the 195 sheep killed on a nearby farm have confirmed that they were shot.
Police are continuing to investigate the circumstances of both incidents and working closely with the farmers involved.
- APNZ