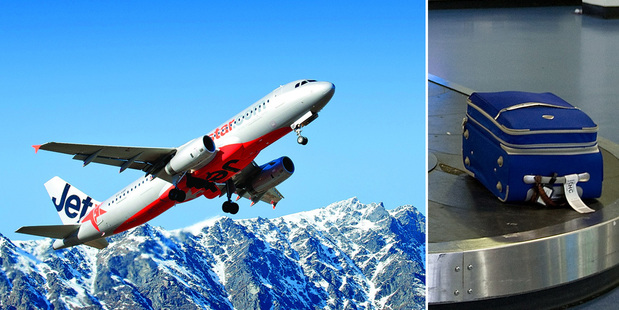 A Kiwi woman's lost suitcase went to cities around the world that she did not during a six-day battle with Jetstar to have her luggage returned.
The Auckland scientist's bag was lost during her trip home from a wedding in Hong Kong last week, and was only returned to her late yesterday after Herald enquiries.
Do you have an airline baggage horror story? Share it with us here.
The woman, who does not want to be named, said she had to make her own queries after the airline repeatedly failed to contact her about the bag it admits was incorrectly sent to Sydney and Queenstown -- places that she did not visit or stop over during her trip.
Read more:
Jetstar's first Dreamliner
Flight check: Auckland to Melbourne on Jetstar
The bag contained her newly prescribed glasses and contact lenses, as well as important items of clothing and other possessions.
"I am extremely disappointed with them, I don't expect too much from budget airlines but I do expect them to do what I was promised," she said.
Despite being approved by airline staff at check-in, when she went to board her flight last Wednesday the woman was told her bag was 2.4kg overweight and subsequently could not be carried on.
She was told that her bag would be sent to Auckland, but when she arrived on Thursday it was not there.
After filling out lost baggage forms -- including divulging the pin number to open her suitcase -- she was contacted the next day to say it was en route from Sydney to Queenstown, where it would be transferred to Auckland.
Jetstar did not contact her over the weekend, and she spent the next two days she made repeated phonecalls for up to 45-minutes each trying to get help.
After Herald enquiries, she was told the bag would be delivered yesterday afternoon -- but it had been broken open and searched.
"I have been told that the bag has been opened by security...and that the bag was opened so it was put into another plastic bag."
A Jetstar spokesman said the airline apologised for "any inconvenience or miscommunication" but it was standard for oversized check-in baggage to be collected by passengers.
"The bag appears to have been sent in error via an indirect route to Auckland."
She was told she could claim back the cost of the damage done to her bag.