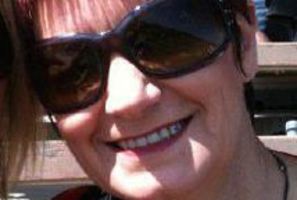 The racing community is grieving after news a passionate racing enthusiast and personal assistant to well-known thoroughbred trainer Roger James died when the car she was driving hit a horse last night.
Joy Robinson, 58, was travelling home from working at Kingsclere Racing Stables in Cambridge at 6.20pm when her car collided with a horse on Hopkins Rd, south of Matamata.
The car continued along the road before crashing through a driveway and stopping at a tree. Ms Robinson and the horse were both killed.
Mrs Robinson's boss of 20 years and one of New Zealand's best horse trainers, Roger James, said she was a loyal worker who had left big shoes to fill.
"There's no doubt she was always for the stables and a big part of the success of my career really. She was very loyal to me and identified really well with a great number of my clients really."
Mr James said the Matamata woman was well respected among the racing fraternity and shared a love of both trotting and galloping with her husband Mac.