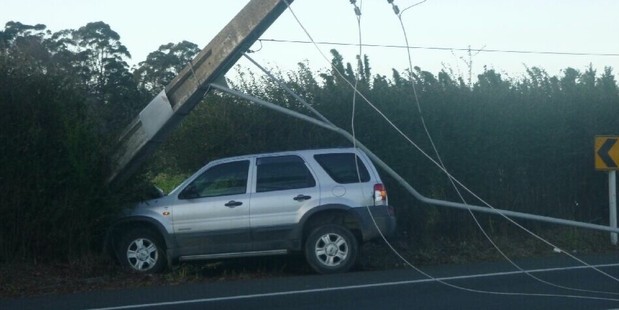 Stories making headlines around the regions today include a sneaky hitchhiker and an unhappy father.
A Bay of Plenty man crashed his car near Katikati and allegedly attempted to flee the scene by hitchhiking.
A Rotorua father involved in a gang has been barred from attending his son's school camp.
Former weather presenter and Labour candidate Tamati Coffey has organised a protest to save the last 55 Maui Dolphins.
Watch the video below.

Meanwhile, a Far North man had to be airlifted to hospital after accidentally stabbing himself and Hamilton residents have raised concerns over Hamilton's unkempt 'station of shame'.
A Hawke's Bay man who fell 40 metres while trying to catch a goat says he regrets chasing the animal.
Will Rotorua miss Raggamuffin? Find out here.
A Marton op-shop volunteer experienced a prickly incident while sorting through donated goods.
And finally, this dedicated group of Masterton workers has accomplished an impressive amount of years of service between them.