Father died in plane disaster, now she mourns husband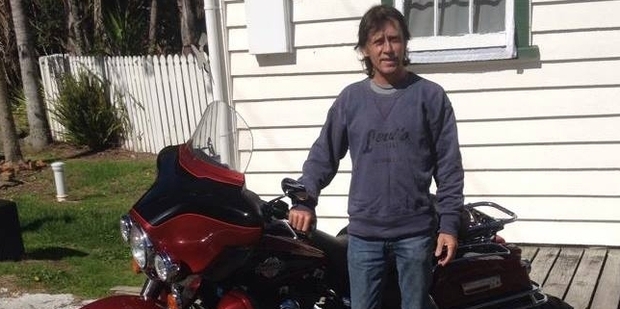 After losing her father to New Zealand's worst air disaster, Sharon Finlay-Semb thought she had lived with enough sadness.
The daughter of Air New Zealand crew member Michael Finlay, who was killed in the Erebus disaster almost 35 years ago, was dealt another cruel blow last week when her husband, Kerikeri local Chris Semb, was killed in a motorbike crash in Australia.
"I don't now how to describe my loss," Finlay-Semb told the Herald on Sunday this week. "Thirty five years with an amazing husband. I can't put it into words. I am lost at the moment."
Semb was killed instantly when an oncoming car reportedly crossed the centre line and collided with his motorcycle near Bundaberg last Saturday. Queensland police are investigating.
Semb was working in Australia and made regular trips home to see family in Kerikeri. He was expected to move back permanently at the end of the year.
Finlay-Semb was just 14 when her father was killed at Erebus. He was a crew member on Air New Zealand flight TE901 when it crashed into the the Antarctic mountainside in November 1979, killing all 257 on board.
Finlay-Semb said she had struggled for years after Erebus and had been through all sorts of emotions. She hadn't fully come to terms with losing her dad and now had to cope with her husband's sudden death.
The couple had children together and were grandparents.
"I have been able to understand what our children are going through because I have experienced that same loss," Finlay-Semb said.
"Chris was really supportive and helped me deal with the loss of my dad a lot. He was rapt when I got to go to Antarctica [on a memorial flight in 2011]."
Semb's body was expected home soon.
Rebecca Flood described her dad as "an amazing father and grandfather" who "was very talented and could fix anything".
"My children Ben, 3, and Madison, 6, loved being around him and he loved being with them. We just want to get him home."