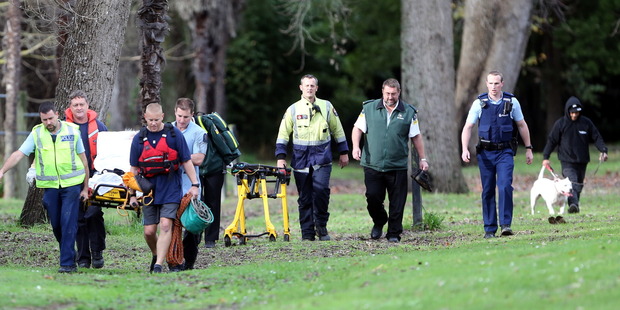 Some stories that are making headlines across the regions today include: A dog walk turns into a rescue mission in Wanganui, a family of 15 is managing against all odds and a Whangarei man fights off an attacking dog.
A woman had a lucky escape this after being trapped in mud at Kowhai Park.
A Flaxmere family of 15 is feeding itself against all odds, including sudden cancer-treatment costs.
Four-year-old Tauranga boy Alex Sanita put Prime Minister John Key on the spot when he asked him the monumental question, "How do you stop problems in New Zealand?".
Turangi teenager Jackson Owens loves his new life as a member of up-and-coming American boy band Far Young, based in Orlando, Florida.
Residential sections that border a swampy reserve in Hamilton West are sinking.
And, a Whangarei man fought off an attacking dog by striking it with a hammer as he lay on the ground with the dog at his throat.
Finally, a 31-year-old Masterton man who accidently shot himself in the hand is partly using "the Judith Collins defence" to fight a charge.